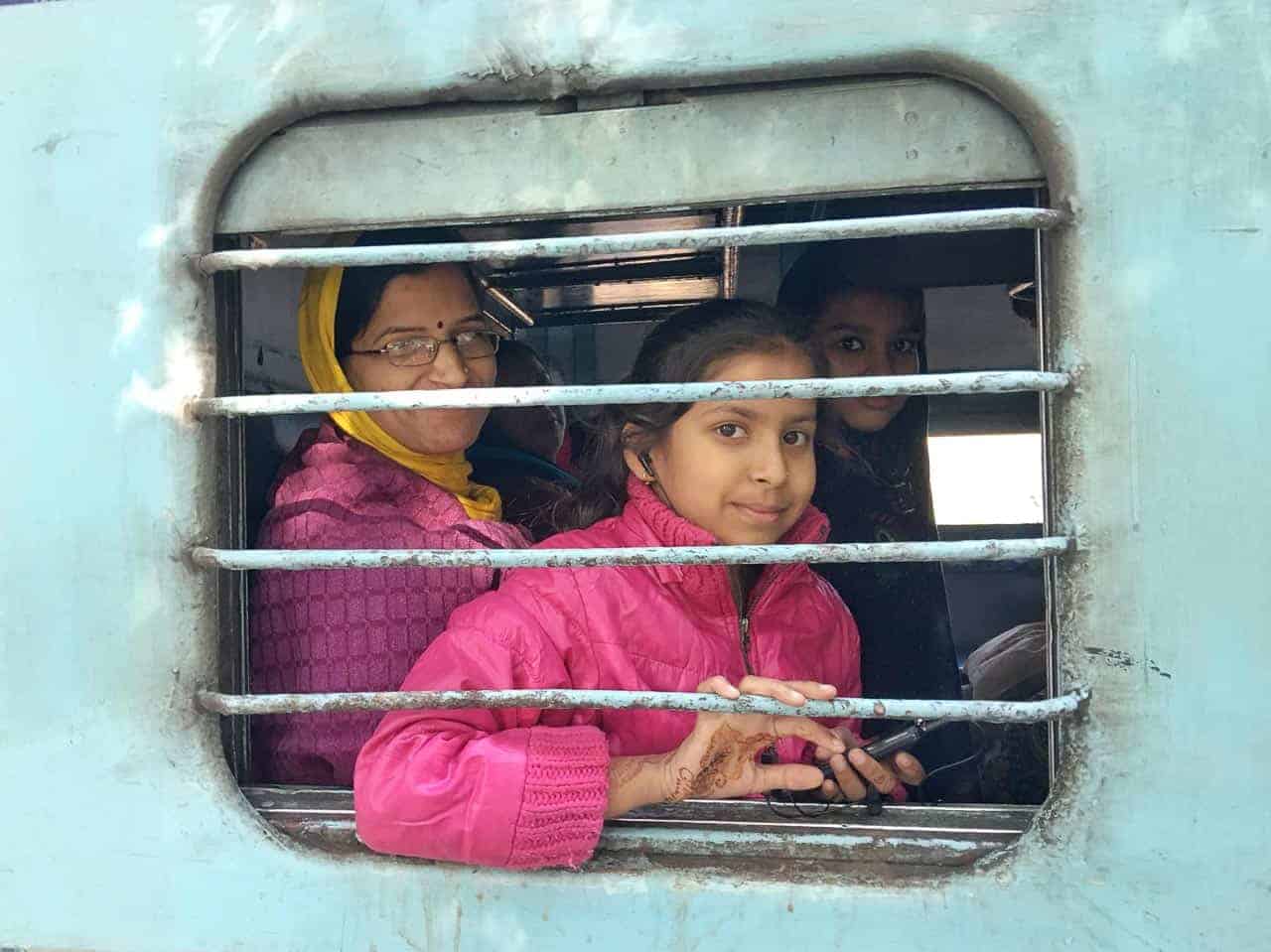 My first bus ride in India : Into the heart of India
Published August 23, 2009: On my first three trips to India, totalling 11 months in India I had been on or in almost every mode of transport you can think of: plane, train, taxi, private car, autorickshaw, bicycle rickshaw, motorcycle, even elephant and camel. But until very near the end of my third trip, I had never been on a public bus.
I was beginning to think I was afraid. Public buses in India are known for being hot and crowded and free of modern amenities such as A/C and suspension. I had heard stories about leering men, live chickens and lunches cooked on small stoves.
But, to be fair, just before my first trip, I promised my brother – a man whose idea of an adventure vacation is hitting the bars in Cancun – that I would not get on a bus in India. He was reading a book about all the terrible things that can happen to you around the world, and I guess bus accidents in India figured largely on the list.
So, though I had traveled from one end of India to the other, from Dharamsala in the hilly north to Kanyakumari at the very southern tip, where three oceans meet, on that first trip, I never once took a bus. And by my third trip, buses just never made it into the itinerary.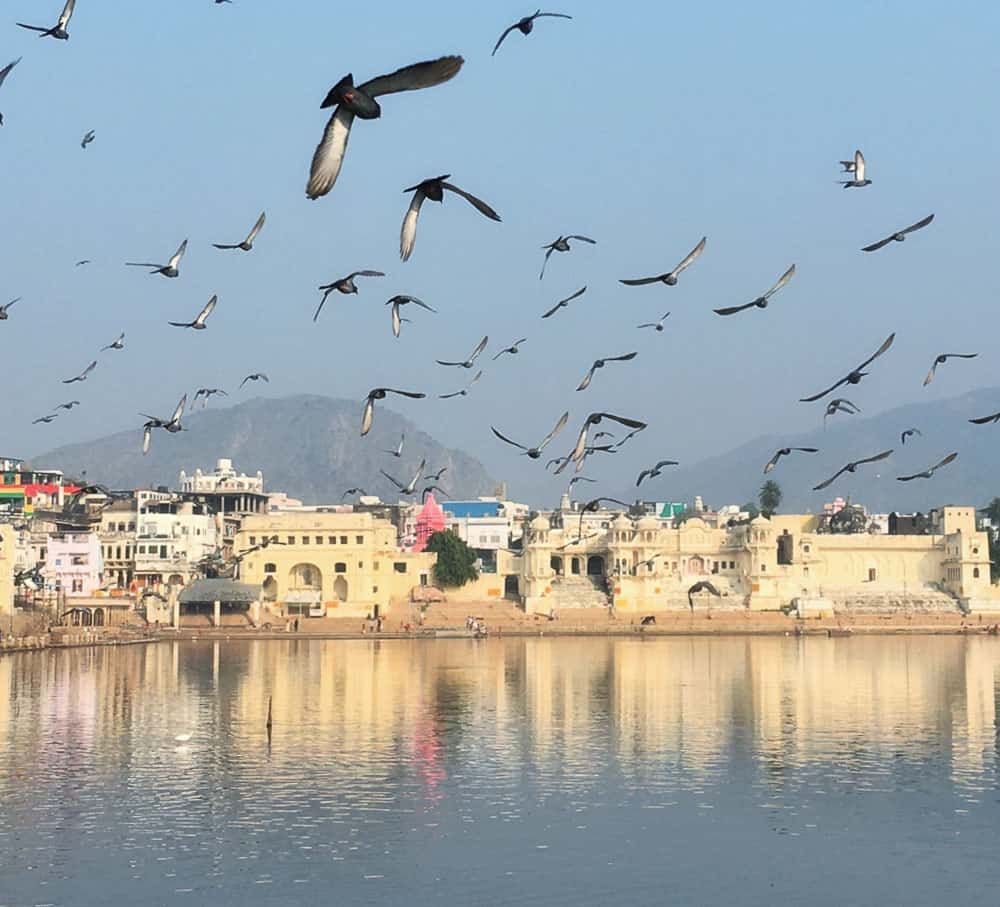 But then one day I found myself in Pushkar. Pushkar's like that; it draws people; people who like to relax and soak up the atmosphere, or the "vibes" as they are known in this part of the world. I spent nine days lounging on the perfect rooftop terrace restaurant of the Seventh Heaven Inn, soaking up the vibes and meeting other women travellers who all arrived by public bus – and who all left by public bus.
When it was my turn to leave, I investigated the options. I was going only about 100 kilometres, to Roopanghar, another small town in central Rajasthan. I decided it was time to take the plunge. I figured the statute of limitations on my promise to my brother had expired. And besides, the trip was only two hours on flat, desert terrain. How bad could it be?
I hitched a taxi ride to Ajmer with a fellow traveler, walked confidently into the bus station, bought my ticket, found my bus and waited only about 15 minutes to load. As I struggled to get me, my bag, my purse and my camera bag onto the bus, I was pushed from behind by two very assertive Indian women. I found a seat and by the time I loaded on my stuff, there was just enough room for me, and not much for anyone else. And then the bus filled up and I found myself crammed in with two children, an older sister and younger brother, sitting virtually on my lap.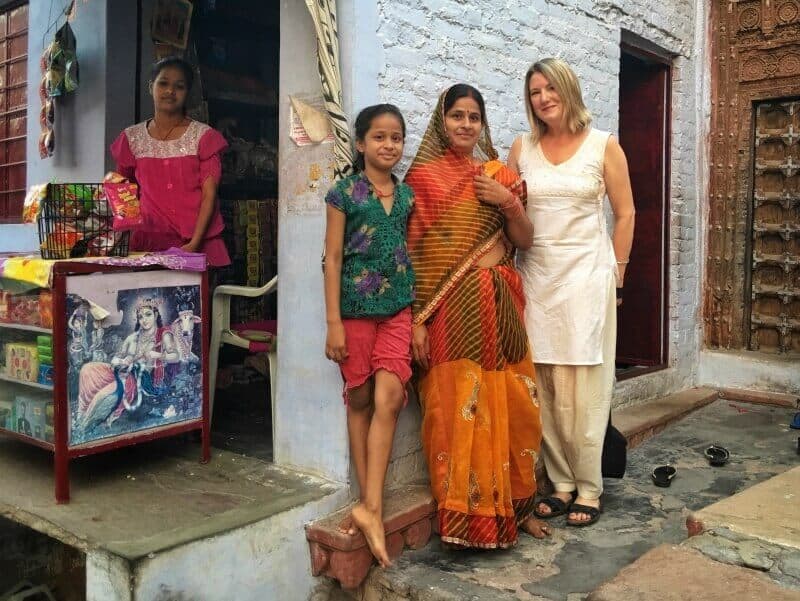 We left on schedule as people settled into their seats and the people around me settled into staring at me. Especially the two pushy women in from of me and their young daughter, who didn't seem to have a seat at all, and opted instead into standing as close as she could to me, shoulder to shoulder.
The women kept smiling and talking to me in a language I didn't understand, the girl kept trying to get as close as possible and the bus kept getting hotter under the noonday sun and it was all very interesting for about the first hour. Eventually, I was starting to feel suffocated, and wondering if the last hour of the trip was going to be an endurance test, when the young girl handed me a candy.
These were poor people; people who didn't have very much, nor much hope of ever having very much. I was moved by her generosity and as I took the candy I felt the bittersweet tug of genuine humility. A little while later, she gave me another.
Rooting around in my purse, I found a little beaded bag I bought in Rishikesh and handed it to her. She dutifully handed it to her mother and grandmother, who looked it over and approved. Then they smiled at me with real warmth and the little girl hugged me, and I noticed how beautiful she was. She had huge eyes and delicate features and long fawn-like limbs.
I turned away to look out the window at the dry desert landscape, baking under the scorching sun, and dotted with mud huts and women walking with huge bundles of twigs and branches on their heads, or almost as equally large jugs of water. My eyes filled with tears as I realized the real reason I had avoided taking the bus.
---
More reading about meeting children on Breathedreamgo
---
Pin it on Pinterest
---
If you enjoyed this post, you can….
Sign up to The Travel Newsletter in the sidebar and follow Breathedreamgo on all social media platforms including Instagram, TripAdvisor, Facebook, Pinterest, and Twitter. Thank you!