An Indiana Jones movie without the bad guys:
The story of Bret and Mary of GreenGlobalTravel
GreenGlobalTravel (GGT) is a unique and fascinating website / travel blog all about ecotourism, environmental and cultural conservation and sustainable living published by partners Bret Love and Mary Gabbett. These two travel the world — to places like the Peruvian Amazon, the Galapagos Islands, Yellowstone National Park and South Africa — and share their amazing adventures on GGT. I am a big fan of their work: their writing, photography and especially their commitment. It's great to see them gaining recognition and success as interest in sustainable travel and ecotourism builds. Here's my interview with Bret Love and Mary Gabbett of GreenGlobalTravel. Read on to find out more about this inspiring couple.
1. What is the mandate for Green Global Travel (GGT); why did you start it?
I got the idea for GGT back in 2000, on safari in post-apartheid South Africa. The wildlife was incredible, but I was also struck by the passion with which our Kruger National Park guides spoke of preserving this incredible gift for generations to come, and the way locals spoke of ecotourism as their hope for a better and brighter economic future. I originally thought I'd launch a magazine about ecotourism, or maybe write a book. But, during an amazing trip to Costa Rica in 2010, my partner Mary Gabbett and I decided to start a website devoted to ecotourism, environmental and cultural conservation, and sustainable living. Our mission is also our tagline: "Saving the world, one story at a time."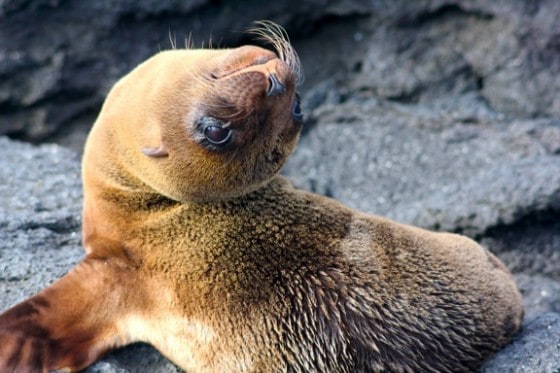 2. Have you always been aware of environmental issues, or was there a gradual awakening?
I've always loved nature, and was hugely influenced by National Geographic, World Wildlife Fund, Mutual of Omaha's Wild Kingdom, Jacques Cousteau and Crocodile Hunter Steve Irwin. But the eco interest has come much more sharply into focus over the last 12 years. Coincidentally, my daughter will be 11 soon, so I've gotten more passionate about preservation since I had someone I wanted to preserve things for.
3. How do you feel about ecotourism and/or responsible travel? What is it; what could/should it be?
Ecotourism is centered on education and the preservation of native flora/fauna and indigenous cultures, so in a sense it is the most authentic form of travel there is. If handled responsibly, it's also the most sustainable. I personally believe it's the future of travel, or at least it should be. There are only so many places left in the world that are relatively unspoiled by "progress," and so many others that are contrived and clichéd, that taking a trip to ecotourism destinations feels truly special – like a treasure only a few people ever get to see.
4. What can travellers do to help spread the message of sustainability?
Two things: Spend time interacting with local people wherever you travel, then share that experience with your friends and family when you get home. I don't know ANYBODY who's been to the Amazon or the Galapagos Islands who doesn't came back fundamentally changed in some way. It's not about sitting on a beach and drinking Mai Tais (although that can certainly be part of it); it's about exploring the world, connecting with other cultures, exchanging ideas, learning and growing. New experiences help us stay young, and when we share our enthusiasm about them with other people it's infectious, and they hopefully want to experience it for themselves.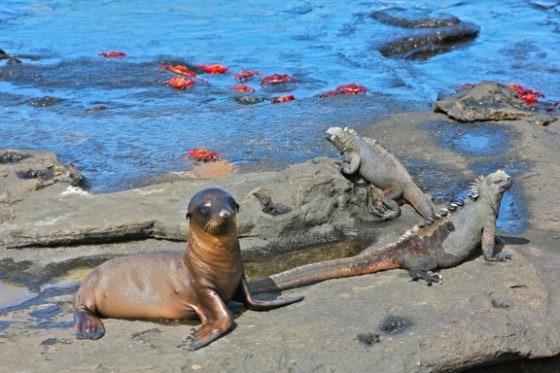 5. GGT has exploded onto the travel blogging scene and you quickly made a name for yourself and your site. What's your secret and what's next for GGT?
There aren't really any secrets. I had 17 years experience as a professional writer before we started GGT, and we really took our time designing the site (four months from conception to launch). We have a really great team of writers and interns that help us out, and Mary and I work extremely hard. But perhaps the biggest key is that we knew exactly what we wanted our identity to be right from the get-go, and we've never strayed from that in an attempt to gain more traffic or ad revenue. Others advised to do this or that differently, but we've stuck to our original vision, which I think is truly unlike anything else out there. As for what's next? Hopefully continued growth, travel to new and exciting ecotourism destinations, and better stories/photos/videos for our readers.
6. Your favourite travel story or adventure, and why?
Oh man, that's like asking a parent to pick their favorite kid! That safari in South Africa 12 years ago had a huge impact on my life, but our more recent trips to Costa Rica, the Galapagos Islands,
Yellowstone National Park and the Amazon were incredibly moving as well. Closer to home, we love Sanibel Island, Florida, and some of our fondest memories are of family trips there. Honestly, our favorite story is always the latest one, and we rarely have time to look back on our last adventure before we start looking forward to the next one. It's a crazy way to live, but it's invigorating, like an Indiana Jones movie without all the bad guys. I wouldn't trade it for anything!
If you enjoyed this post, you can….
Get updates and read additional stories on the Breathedreamgo Facebook page.
Buy Song of India, a collection of 10 feature stories about my travels in India. E-book version is now only $1.99.
Subscribe to the free — and inspiring! — e-newsletter, Travel That Changes You.