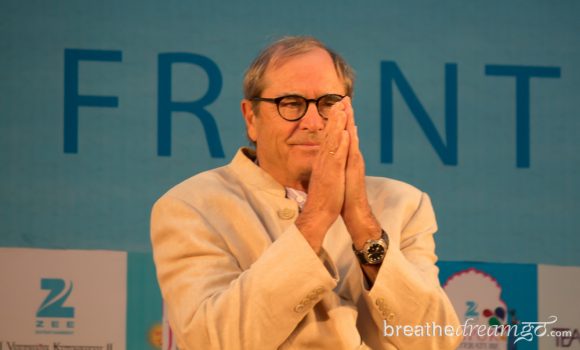 When you interview a travel writer you need to have terrible things happen to you
MY LONG TIME DREAM to attend the Jaipur Literature Festival came true this year. I pitched Conde Nast Traveller India on interviews with Eat, Pray, Love's Elizabeth Gilbert and travel writer Paul Theroux, and arrived in Jaipur with a media pass in hand on a cool, late January day. Also wanted to meet and interview Devdutt Pattanaik, well known in India for many books on mythology, and founder William Dalrymple, who is one of my favourite writers.
A week before the JLF started, Gilbert had to cancel due to medical reasons. I was disappointed, but held out hope for interviewing Theroux. On the first day, I saw him on the media terrace and introduced myself. He seemed stern but reasonable. He was talking to a train enthusiast about taking trains in India, and we chatted about The Great Railway Bazaar, one of my favourite travel books. I asked the PR people if I should interview him right then, or should I wait until the next day, after his travel writing talk. They checked with him (I think) and said wait, he will be back on the media terrace tomorrow.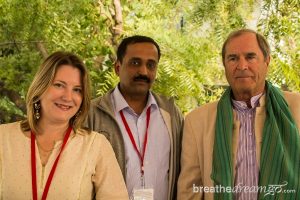 I waited. Newbie mistake.
The next day, I was in the front row for his travel writing talk (summarized below in Day 2). And then ran up to the media terrace. He never appeared. I then spent the next three or four days of the JLF chasing him around.
I sat next to him at his son Maurice Theroux's session on writing about family. I asked politely if I could interview him for Conde Nast Traveller. "Maybe later," he said.
I was taking photos of the Rambagh Palace Hotel when I saw him having lunch on the lawn with his wife Sheila and son Maurice. I felt compelled to sit down and order lunch myself, and then got up the nerve to go over to his table and ask again. "Maybe later," he said.
(It was worth the 1,000 rupee lunch when about 20 minutes later, renowned writer V.S. Naipaul was wheeled out on the lawn, and Theroux walked quickly up to him and invited him to his table. If you don't know, these two had one of the more infamous literary feuds in recent history, only making up in the last year or so. Theroux was very deferential to his former mentor, which was really nice to see.)
Later never happened.
However, over many interactions and watching his talks, I was able to cobble together a piece about not interviewing Paul Theroux for CN Traveller India, which you can read here: When you travel you need to have terrible things happen to you.
Here are my day-to-day updates on the JLF below.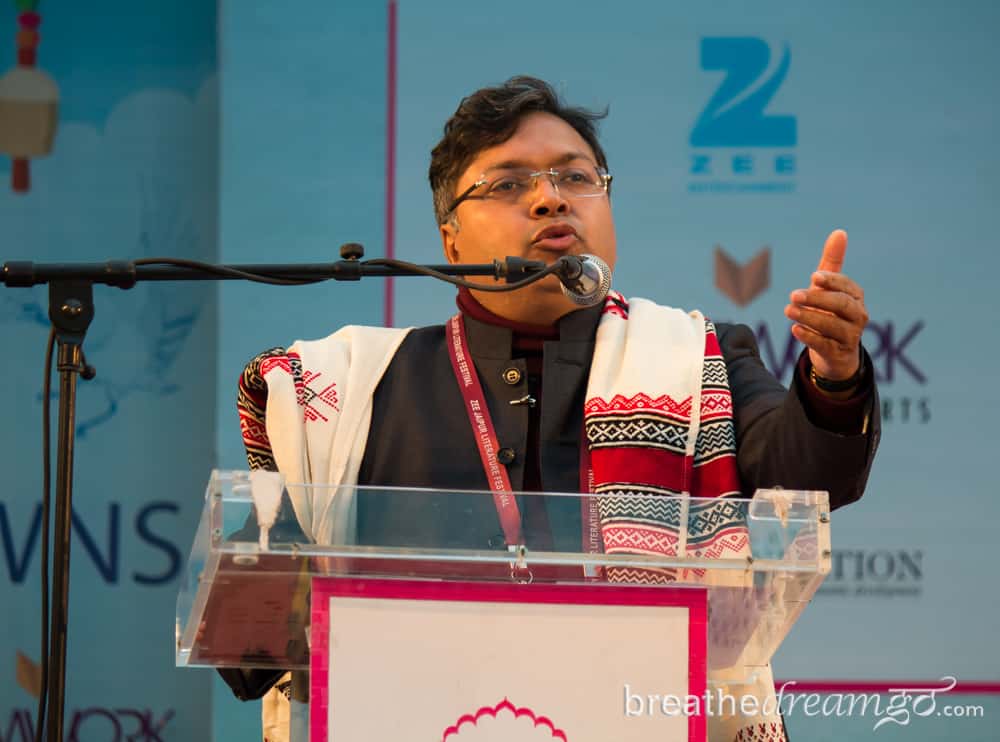 Day 1: The power of myth
First day of Jaipur Literature Festival was sensational. One of the best sessions I attended was The Power of Myth with mythologist Devdutt Pattanaik. In his talk, he made the difference between western and Indian thought very clear, and talked about both the overpowering influence of western thought today; and the destructive power of our obsession with objective truth.
He defined mythology as "subjective truth." In other words, subjective truth is transmitted via stories, symbols and rituals. He said one of the problems today is that people are spellbound by the idea of objective truth. But … objectivity is an idea that keeps us from appreciating each other's subjective truths. Politicians, journalists etc all want to tell you the "truth." Meanwhile, people look to science for truth, but science only deals with what it can measure.
"We have become an intolerant society because we are obsessed with 'what is truth?' When we listen to everyone's truths, we become a pluralistic society. Indeed, life is about looking at others' truths."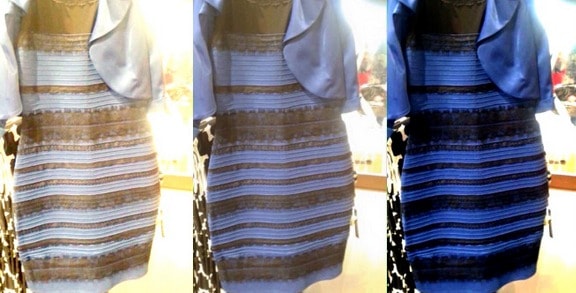 Devdutt explained the difference between people who think you only live once, and therefore need to achieve (westerners) and people who think you live again and again and grasp the idea of infinity, in terms of time (Indians).
Indians say, "this is right, and this is also right. Who knows?" In other words, they recognize more than one truth operating — and this is the basis of the Indian head wag.
This is important because it leads to tolerance, and Devdutt said this is how India should move forward
"If I want to worship a mountain, why shouldn't I? What's it to you?"
Afterwards, in our interview, Devdutt talked about this is idea of western thought overtaking Indian thought with more force. He said it's a kind of intellectual or philosophical colonialism.
When I mentioned Joseph Campbell, he said he had a very romantic notion of mythology, and didn't include the idea of subjective truth.
Very interesting man, who clearly thinks deeply about these things.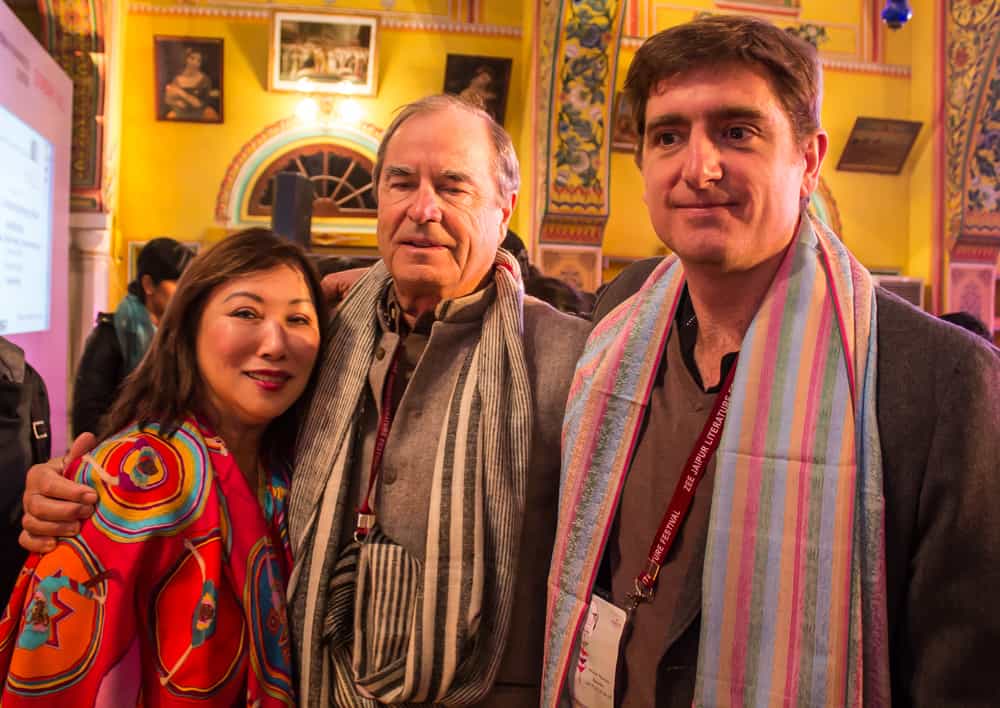 Day 2: Paul Theroux on travel writing
The most exciting session for me so far was listening to travel writer and novelist Paul Theroux talk about travel writing.
He said he started travel writing out of necessity. He devised the railway journey in The Great Railway Bazaar because he thought it was simple and easy, no one had done it, and because he needed to pay the rent. "My advice is sometimes you have to leave home to find something to write about.
"I wanted something easy to do… at the and of the journey, I'll have a book."
He talked about the difficulties of travel — "the common denominator of travel is that it's a nuisance" — and said that travel hardship makes a good story, but delays and comfortable stays in luxury hotels do not.
"The difference between a traveller and a tourist is that travellers are not in a hurry," he said. "Speed and efficiency mitigate against your ability to observe. Comfort is the enemy of observation."
Everyone laughed when he said his greatest travel experiences were the life-threatening ones. "When everything's fine, there's nothing to write about!"
He also stress the need for anonymity and humility. "Travellers should be able to eavesdrop. The last thing you want is to be noticed. Travel should teach you that you're very small. You should cultivate your humility," he said.  "I travel for pleasure, not to suffer, but to find something out. I travel our of curiosity and the pleasure of discovery."
He quoted Joseph Conrad who said, 'Above all in writing, I want to make you see.' He said he wants to write books that give pleasure. Travel writing is a modest but difficult profession. It takes a long apprenticeship.
Towards the end of the session he talked about truth in travel writing. "A travel writer has an obligation to tell the truth, otherwise you're just being clever and calling attention to yourself. I can tell when a writer is gilding the lily."
His advice to travel writers: "You need to be alone. You need to take risks. You need to be lonely. When you're alone and lonely and uncomfortable, things happen. Nothing happens when you're shepherded around."
Very inspiring. I will be thinking about these thoughts for a long time.
Day 3: William Dalrymple
On Day 3, I interviewed Jaipur Literature Festival founder and co-director, writer William Dalrymple. This was a festival highlight for me because I am a huge fan of his books — I've read City of Djinns, about my adopted city Delhi, three times. The first question out of my mouth was, "Does International Backside taxi stand still exist?" (The answer is no.)
Dalrymple is known these days for extremely well-researched historical books about India, the Mughals and the Arab world, but he started as a travel writer. The epic journey of his life was traced in the book In Xanadu, and he told me he doesn't foresee any more such vast journeys. It's a great book, and a great read, and I especially love the youthful, wide-eyed enthusiasm that pervades it.
Dalrymple said that his last real travel book was written 20 years ago, and he doesn't have a clear sense about where travel writing is going. When I asked him about the digital revolution and blogging, he said a travel book remains a travel book.
We also talked about India, and how he fell in love with India when he first arrived as a very young man. He told me he went back to university in the U.K. and all he could think about was, "Last year in India I was doing this at this time."
He said it's "a genuine love affair" with India, and he loves India for the "great beauty, gentleness of the people, richness of the culture and how it never disappoints me. It always holds my interests."
I couldn't agree more.
I have long wanted to meet William Dalrymple. He is a robust, fun, energetic and tireless supporter of Indian culture and writing, and a damn fine writer. I admire him both for his writing and for the achievement of the Jaipur Literature Festival.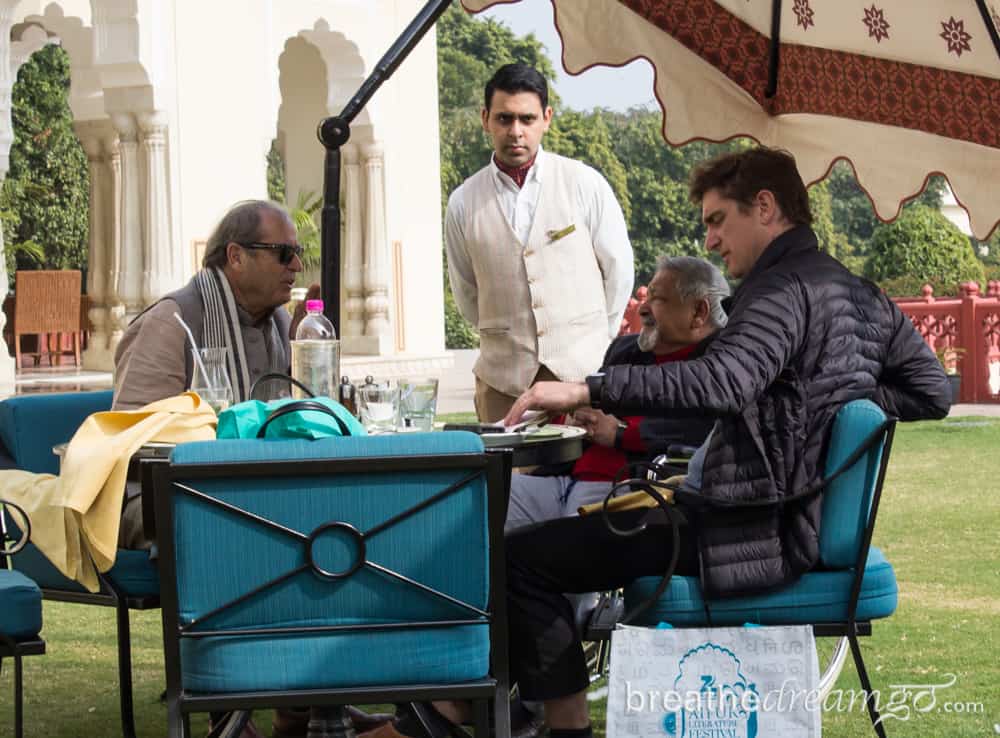 Day 4: Day of the Lions
It was the Day of The Lions at Jaipur Literature Festival. On the day of the biggest crowds in the history of the JLF, Shashi Tharoor, V.S. Naipaul and Dr APJ Abdul Kalam drew huge numbers of people to the largest free literary festival on earth. And the overwhelming majority seemed to be about 20 years old. In his talk, Dr Kalam spoke directly to the young people of India, urging them to dream big, cultivate righteousness in their hearts and help change society in a positive way.
The other big event of the day was a talk with V.S. Naipaul about his life's work. This was meaningful for me because his book India: A Million Mutinies Now was the first book I ever read about India. Paul Theroux, with whom he had a famous feud, was sitting in the front row, obviously delighted to have patched things up with his former mentor.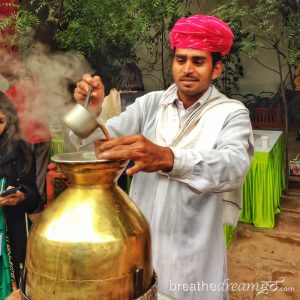 For me, though, it was a series of small moments that made the day. I saw with Vedica Kant at lunch who wrote a book about the forgotten Indian soldiers of WWI, called If I Die Here, Who Will Remember Me? and I told her about my grandfather who fought at the Battle of Ypres. Later, in a session on Writing the Family, Paul Theroux's son, Marcel Theroux, talked about the tragedy of a character in his book, who was searching for identity in his family, but remained a bachelor and had no family of his own. Both of these experiences brought up bittersweet feelings for me about my own family life.
In spire of all of this, I tweeted out that the chai walas were the most important people at the JLF. They kept us warm and sustained in the chilly mornings and huge milling crowds.
Wrap-up: Moments of madness
For so many reasons, going to the JLF was a dream come true for me. In spite of some chilly, damp weather, massive crowds, a whirlwind schedule, and not getting the interviews I hoped for, I had a great time.
I finally met William Dalrymple, who is fun, energetic, robust, talented, dedicated … and who loves India as much, or more, than me. One of my favourite moments of the entire Festival was dancing madly behind him, as he was dancing even more madly, at the closing night party. As someone once said about my brother-in-law, and I quote, Dalrymple "kisses life on the lips!"
Another fun moment was watching celebrity chef / hottie Vikas Khanna — who is essentially the Jamie Oliver of India — interact with young fans on the press terrace. He was so sweet with them, giving them lots of time, taking selfies with everyone who wanted one, and even offering them wise advice about taking care of their bodies.
I caught up with puppeteer Puran Bhat of the Tomorrow We Disappear documentary, who I met in Delhi in December. He was there performing with local puppeteer Rajesh Bhat, and the audience went wild for the magic of their puppets. I went to visit Rajesh in the Jaipur Kathputli colony, and I will be writing about it.
Lots more memories, too many to recount here. It was a crazy few days, and I really had to pace myself. I found the crowds exhausting, and never made it to the musical nights (except the last one) because of the distance, the cold temperatures and in the interests of preserving my energy. On Saturday and Sunday the crowds were really out of control, mostly for Dr Abdul Kalam, former president of India. The JLF is really going to have to do something about this.
I would highly recommend attending the JLF but make sure you have some strategies. It's like going to the Toronto International FIlm Festival. You have to study the program, pick your priorities, wear comfortable shoes and layered clothing, carry water, stay nearby if possible and pace yourself.
I will be back.
---
If you enjoyed this post, please sign up to The Travel Newsletter in the sidebar and follow Breathedreamgo on all social media platforms including Instagram, TripAdvisor, Facebook, Pinterest, and Twitter. Thank you!