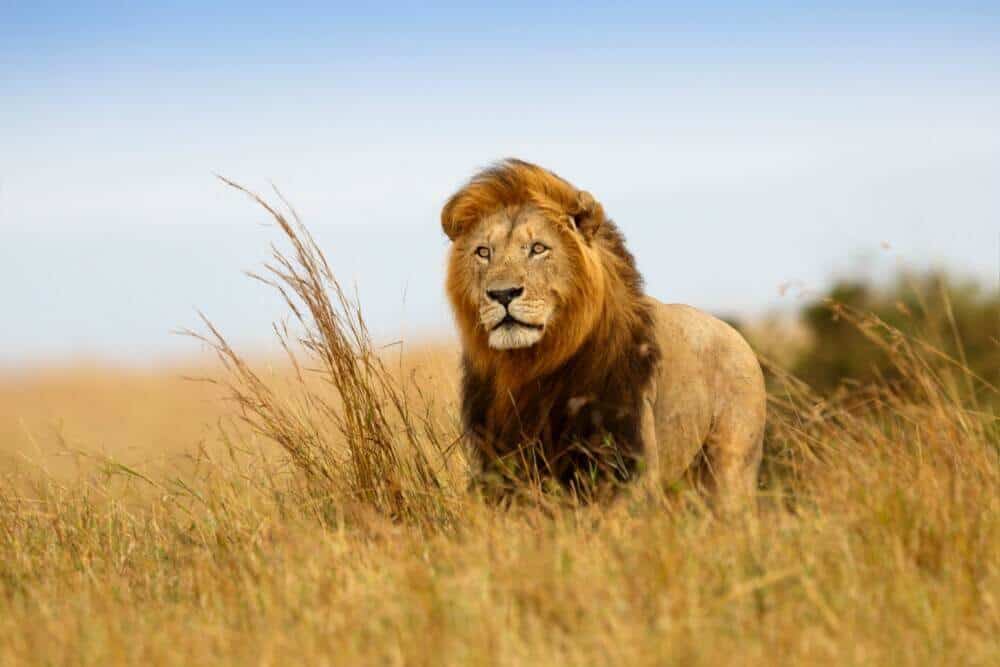 This is a guest post by Sarah Pittard of SoloMomTakesFlight about an African wildlife safari she took with her family.
AS A CHILD, I dreamt of a trip to Africa. I would wait with anticipation for the monthly issue of National Geographic to arrive with a thump on our doorstep. I wanted to feel the sun on the Serengeti and witness elephants who roamed free. When I became a mother, I knew that I wanted my children to see Africa before they were teens. This is a quick look at what we experienced and how to plan a similar African safari vacation.
African Safari Tours
The first step in planning an African safari with children is to find a tour provider that caters specifically to families. After reviewing several tour itineraries, we chose to explore Kenya with Intrepid Travel
Before departing, I had very high expectations of our tour. Concerns regarding safety and camping tempered my excitement but only slightly. What I didn't anticipate was how my children would view theAfrican safari tour and Kenya with such an innocent and open perspective.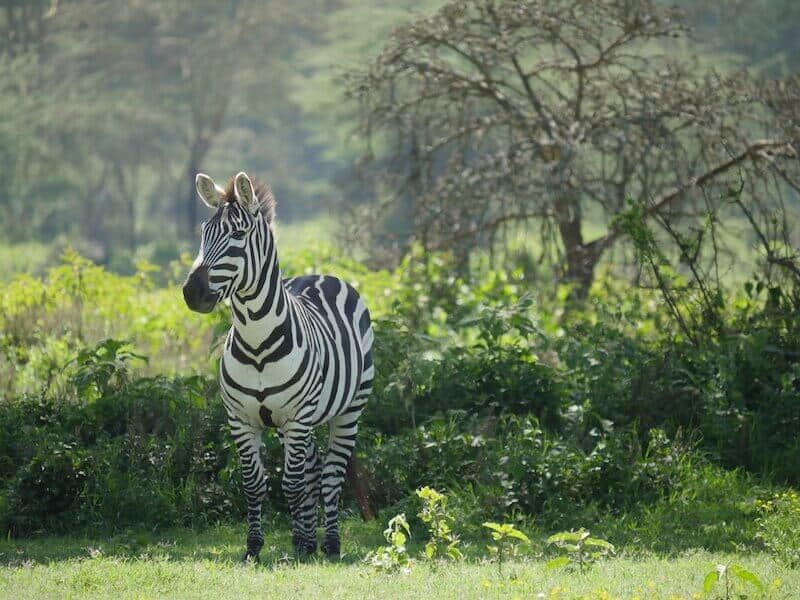 The good and bad about an African safari
Touching down at the Jomo Kenyatta International Airport in Nairobi is an experience unlike any other. Within minutes of leaving the terminal, it is possible to see giraffes roaming through Nairobi National Park.
As we made our way into Nairobi, it became apparent that this is a land unlike any other. I didn't know whether to look at the window or watch my kids whose expressions were different from any I had ever seen on their faces. They impressed everyone on the tour as they devoured meals of goat and curry dissimilar from anything I had ever prepared at home.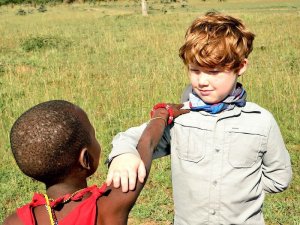 While our tour was an incredible experience, some moments struck me as both educational and disheartening. During our time spent with Masai warriors, it became apparent that the male-dominated culture held no respect for our five-year daughter. While the Masai warriors catered to our seven-year-old son, it was hard to watch our daughter's questions go unanswered. After spending two days with the Warriors, they did warm a little to our daughter. Still, her experience with the Masai left our daughter with a small taste of how gender discrimination still exists in regions of Kenya.
All in all, Kenya with children is an unforgettable experience. Our chef, driver and tour guide from Intrepid Travel
formed an incredible team who joined us in the evening and regaled us with tales of growing up in Africa. Each morning before departing our campgrounds, we always gave the kids time just to be kids. Though they never met a single child they could communicate with in English, the languages of play and laughter proved universal. From children living in national parks that shared toys made of plastic bottles to the Masai children who taught them how to throw weapons, these moments are those we still cherish.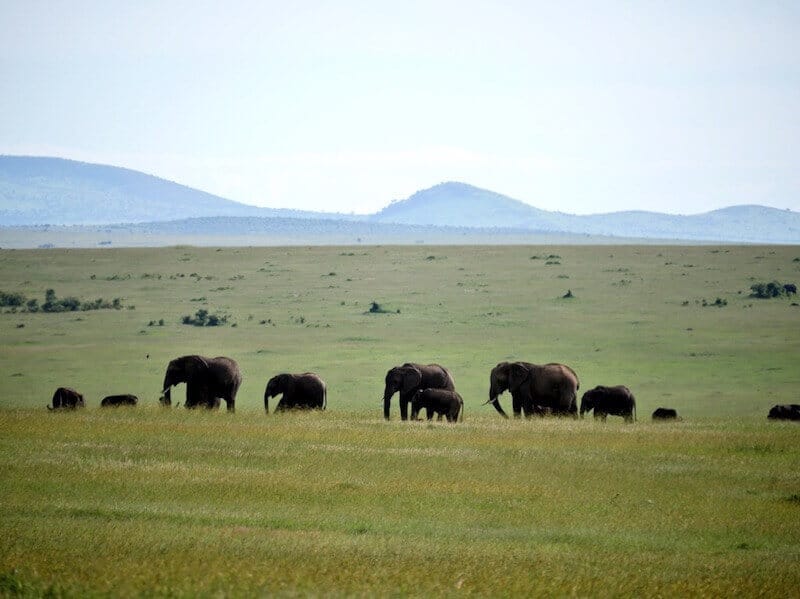 ---
PHOTO CREDIT: Lion photo above was taken by Maggy Meyer. I bought this image from Shutterstock and fell in love with her work.
---
If you enjoyed this post, you can….
Get updates and read additional stories on the Breathedreamgo Facebook page.
Follow Breathedreamgo on Instagram.
Follow Breathedreamgo on Twitter.