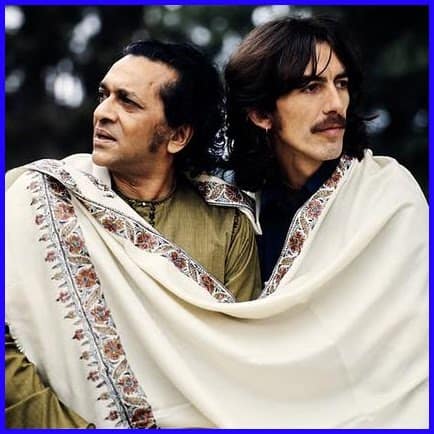 Celebrating "the spiritual Beatle"
Last night I saw Martin Scorsese's documentary, George Harrison: Living in the Material World, which has just been released. It's an interesting time to showcase the idealistic and spiritually inclined Beatle, given the global economic crisis and the increasing disillusion with free market capitalism and rampant materialism. As an idealistic, spiritually inclined person myself, I am thrilled. I have been a George Harrison fan since I was a child in the 1960s, and have often said that if I'd been old enough, I would have followed The Beatles to Rishikesh. Well, in a sense I did, though it took me a few years to finally get there. I wrote about my visit to The Beatles ashram in Memories of Rishidwar.
Living in the Material World includes lots of great footage of George Harrison in interview. In one, he says that because he was showered with success, money, and fame at an early age — the things people work their entire lives to reach — he realized how empty they were; how these things don't fill the inner craving. After experimenting with mind-altering substances in England, he began to dream about yogis in the Himalayas, and felt called to go to India. We all know the rest of the story.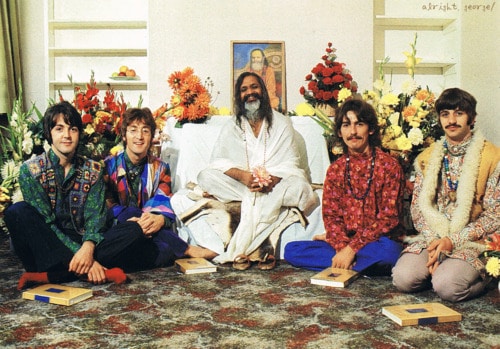 The answers lie within you
"Everybody's looking for something. We don't have to look anywhere – it's right there within ourselves." – George Harrison, Los Angeles, 1974
There's so many things I appreciate George Harrison for: his beautiful music, the precedent-setting Concert for Bangladesh, the movies he made, especially Withnail and I, having Ravi Shankar open for him (they became lifelong friends and Ravi Shankar is still paying tributes to him: two years ago I attended a concert at the Ravi Shankar centre in George's honour and wrote about it in Delights of Delhi.
But what I appreciate most of all was his willingness to be openly spiritual. To love India and Indian culture and wisdom. And to capture the essence of yoga philosophy in my personal favourite Beatles song, "Within you, without you." George's second wife, Olivia, a producer of the documentary, says he had an Indian soul and that India impacted every aspect of his life. Thank you, George, for being true to yourself despite the temptations and distractions of immense fame, success and wealth in the material world. And thanks to Martin Scorsese for making another fine documentary about a spiritually inclined person.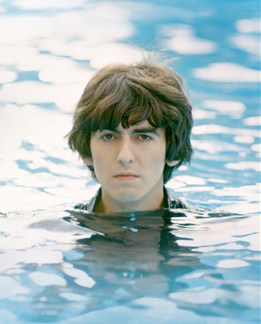 Within you, without you  by George Harrison
We were talking
About the space between us all
And the people who hide themselves
Behind a wall of illusion
Never glimpse the truth
Then it's far too late
When they pass away
We were talking
About the love we all could share
When we find it
To try our best to hold it there
With our love, with our love
We could save the world
If they only knew
Try to realize it's all within yourself
No one else can make you change
And to see you're really only very small
And life flows on within you and without you
We were talking
About the love that's gone so cold
And the people who gain the world
And lose their soul
They don't know, they can't see
Are you one of them
When you've seen beyond yourself
Then you may find
Peace of mind is waiting there
And the time will come
When you see we're all one
And life flows on within you and without you
---
If you enjoyed this post, please sign up to The Travel Newsletter in the sidebar and follow Breathedreamgo on all social media platforms including Instagram, TripAdvisor, Facebook, Pinterest, and Twitter. Thank you!