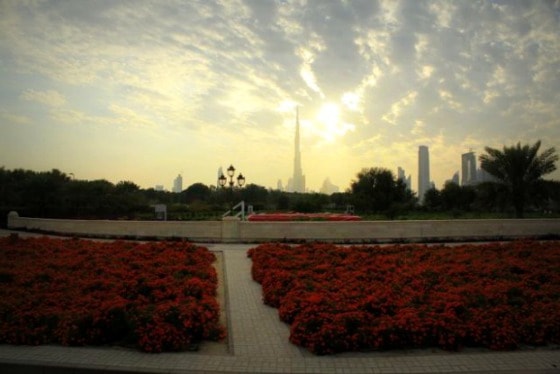 Two days in Dubai on an Emirates Stopover
As I was touring Dubai on a bus, I kept seeing the Burj Khalifa — the world's tallest building — from different angles. It stands in the centre of the emirate (Dubai is one of the seven United Arab Emirates) like a beacon, and I couldn't shake the idea that I was witnessing an ultra-modern version of the Emerald City. And then I got this shot, above, which is remarkably Wizard-of-Oz-like and basically says everything there is to say about Dubai's ambitions.
I was in Dubai for two days, on the Emirates Stopover program, on my way back to Toronto from India. Seeing the Burj Khalifa, and the way it dominates the skyline like a blast from the future, put Dubai in perspective for me. It is a place that I could never imagine before visiting, partly because of its startlingly fast transformation from a traditional desert country to a cornucopia of ambition (Dubai is home to the world's tallest structure, biggest mall, first seven-star hotel, largest man-made island etc., etc.) and partly because I couldn't imagine the cultural mashup. I toured it a little awe-struck, with my camera clicking away.
Back to the future
The bus tour started at the summer palace of the sheikh (ruler) of Dubai before oil was discovered (left, below) and later drove by one of the ruling family's many current palaces, right. These buildings provide a snapshot of the economic transformation of Dubai over the last 50 years.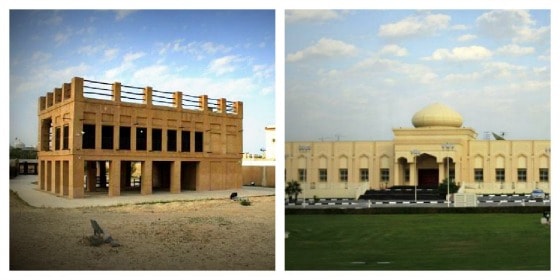 Only 50 years ago, Dubai was a traditional Arab country, with a bustling port and an economy largely based on pearling. After oil was discovered in Dubai in the 1960s, everything changed; the emirate has been on the fast track to economic success and modernity ever since. The first high-rise, the Dubai World Trade Centre, was built in 1979, and now there are 3,000 towers in Dubai. In 1985 Emirates airline launched and in 2010, the Burj Khalifa was finished — the tallest man-made structure on earth. And this is Dubai in a nutshell: a former desert landscape that is now green; a recently modest and traditional state that is now chock-a-block with gleaming office towers and some of the world's most ambitious building projects.
But it is also an Arab country, ruled by an Islamic royal family, who has decreed there must be a mosque every three kilometres. And so there is. And they all look something like this one. Non-Muslims are not allowed entry (with one exception: the Jumeirah Mosque is open to tourists several times per week).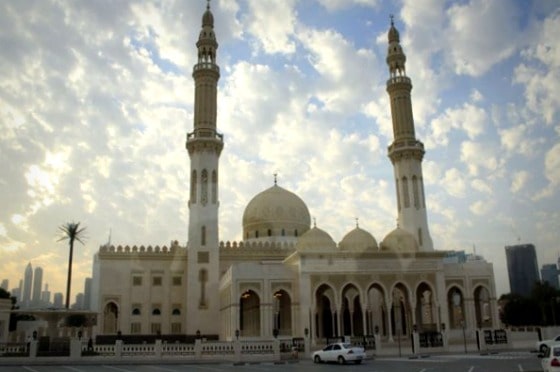 New lamps for old
On the bus tour, we also stopped to see some of the old Dubai, including the spice souk, the museum (housed in an ancient fort) and the old walled city, Bastakiya, which is now a cultural centre with art galleries, cafes and a charming guest house.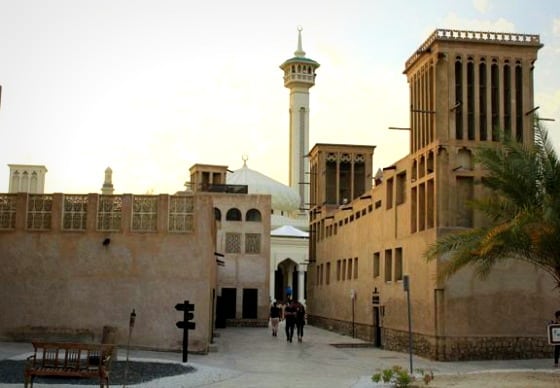 As someone who grew up obsessed with the 1,001 Tales of the Arabian nights, I was on the lookout for picturesque scenes evoking traditional Arabic culture. I didn't find very many, but I did experience one imagination-stirring moment as I walked near a mosque in the old city at sunset, when the call to prayer started. I let the bus tour group go on ahead as I stood transfixed, soaking up the atmosphere.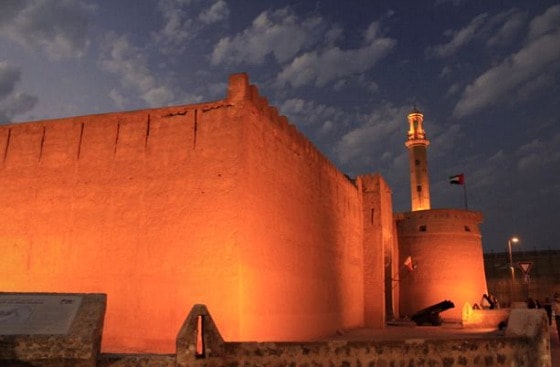 Of course, in two days you can only get a sense of a place, you cannot get to know it. My sense of Dubai is that it is a very wealthy and ambitious state that wants the world to know what it has achieved. Flashy architecture dominates the skyline. A hotel built like an Egyptian pyramid; a wall of office towers, each unique, along the main thoroughfare; massive royal palaces; an indoor ski rink. It just goes on an on. And of course the Burj Khalifa — named after the ruler of neighbouring Abu Dhabi, the president of the UAE, Sheikh Khalifa bin Zayed Al Nahyan.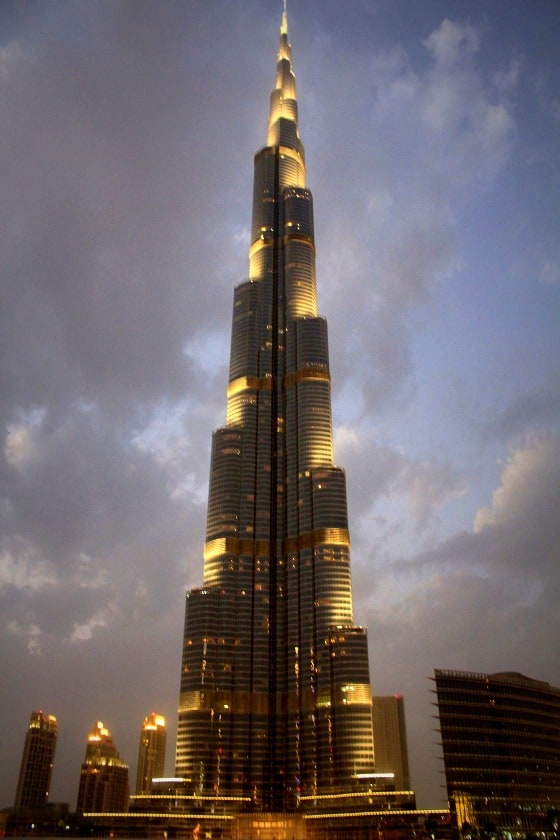 The Burj Khalifa sits in the centre of the Dubai Downtown Development. A man-made, 30-acre lake spreads out at its base, and so does the Dubai Mall, the world's largest mall. On my second evening in Dubai, I visited the area and walked around the grounds of this magnificent building, feeling very much like I was in the film Blade Runner, as the overcast day darkened into night and a rhythmic pattern of sparkling lights shimmered up and down the structure's skin. (Check out how the Burj Khalifa dwarfs the next tallest buildings, including Toronto's CN Tower here.)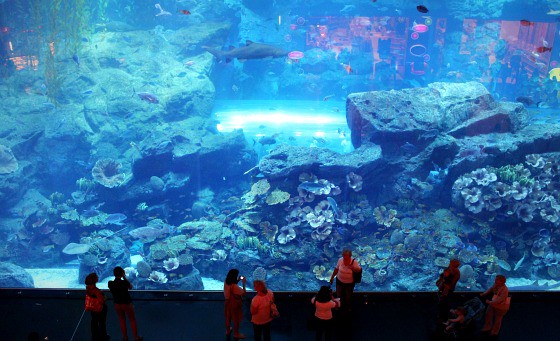 Mall of dreams
Even inside the mall I was awe-struck by the overflowing wealth, the line-up of stores representing the world's most luxurious brands — Jimmy Choo, Manolo Blahnik, Stella McCartney, Chanel, Givenchy and on and on. Plus, there's an indoor waterfall, an aquarium and VVIP valet parking that costs 500 dirhams (approximately $140).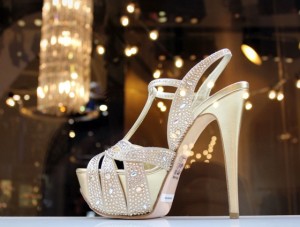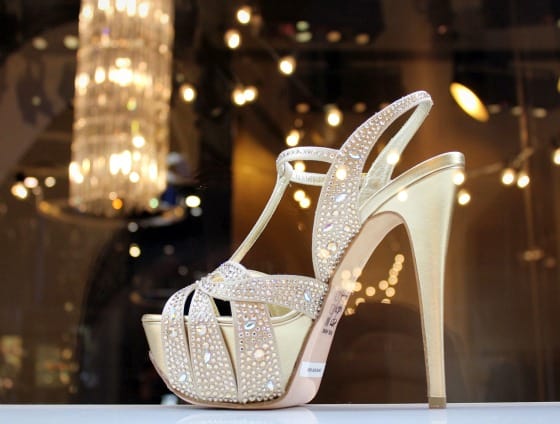 It was a bit surreal to wander aimlessly in a mall that is home to such an astonishing array of couturier. Also wandering, less aimlessly, were pods of black-clad Emirati women. It seems ironic that these well-to-do women, surrounded by a sea of gorgeous clothing, must swathe themselves in black when they go out. They make up for it though, with their jewelry, bags and shoes.
The highlight of my night out at the mall was sitting at dinner and watching the Dubai Fountain show. Every half-hour, the Dubai Fountain roars into action with a spectacular sound, light and "dancing fountain show." Crowds of people gather around the perimeter of man-made Dubai Lake, and on a bridge that looks like a Vegas version of the Bridge of Sighs. In fact, the whole thing is a bit like Vegas in the Persian Gulf.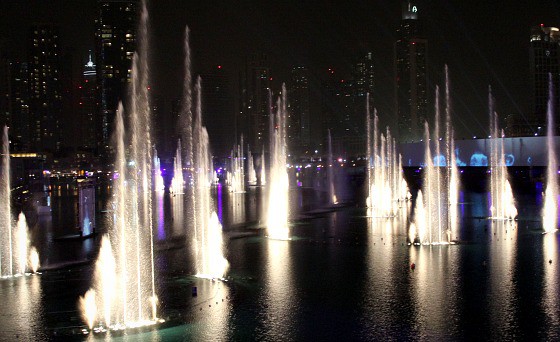 Aside from the bus tour and my night out at the mall, I relaxed at my hotel, Le Meridiennear the airport. It's a sprawling complex that feels like a resort and boasts 18 restaurants. I made a beeline for the sushi restaurant. After three months in India, I was craving sushi! And to my delight, the Japanese chef served me tuna that was imported from Tokyo's famous tskiji fish market.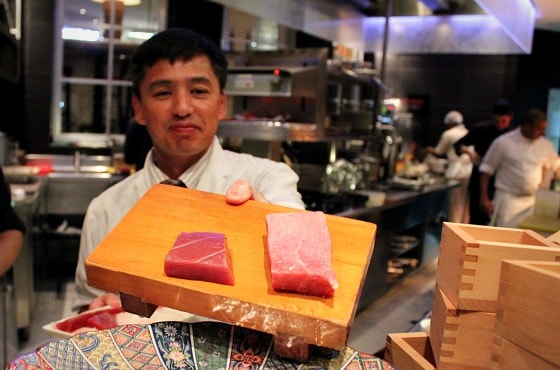 All in all, I enjoyed my 48 hours in Dubai, and definitely recommend the Dubai Stopover program, if only to satisfy your curiosity about Dubai. It's worth visiting, there's a lot to see and do, including going on a safari in the sand dunes, strolling along the beach, exploring the souks, taking a boat cruise along the Dubai Creek, seeing the sights from the top of the Burj Khalifa, and of course, shopping. It would be fun to rent Mercedes G63 in Dubai and drive in style through one of the world's most glamorous destinations.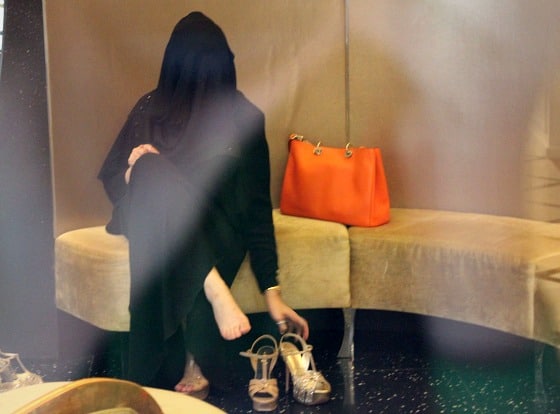 ---
Note: I was a guest of Emirates airline in Dubai.
---
If you enjoyed this post, you can….
Sign up for Dispatches in the sidebar and follow Breathedreamgo on all social media platforms including Instagram, Facebook, Pinterest, and Twitter. Thank you!