Things to see and do in Dharamsala for nature lovers and spiritual seekers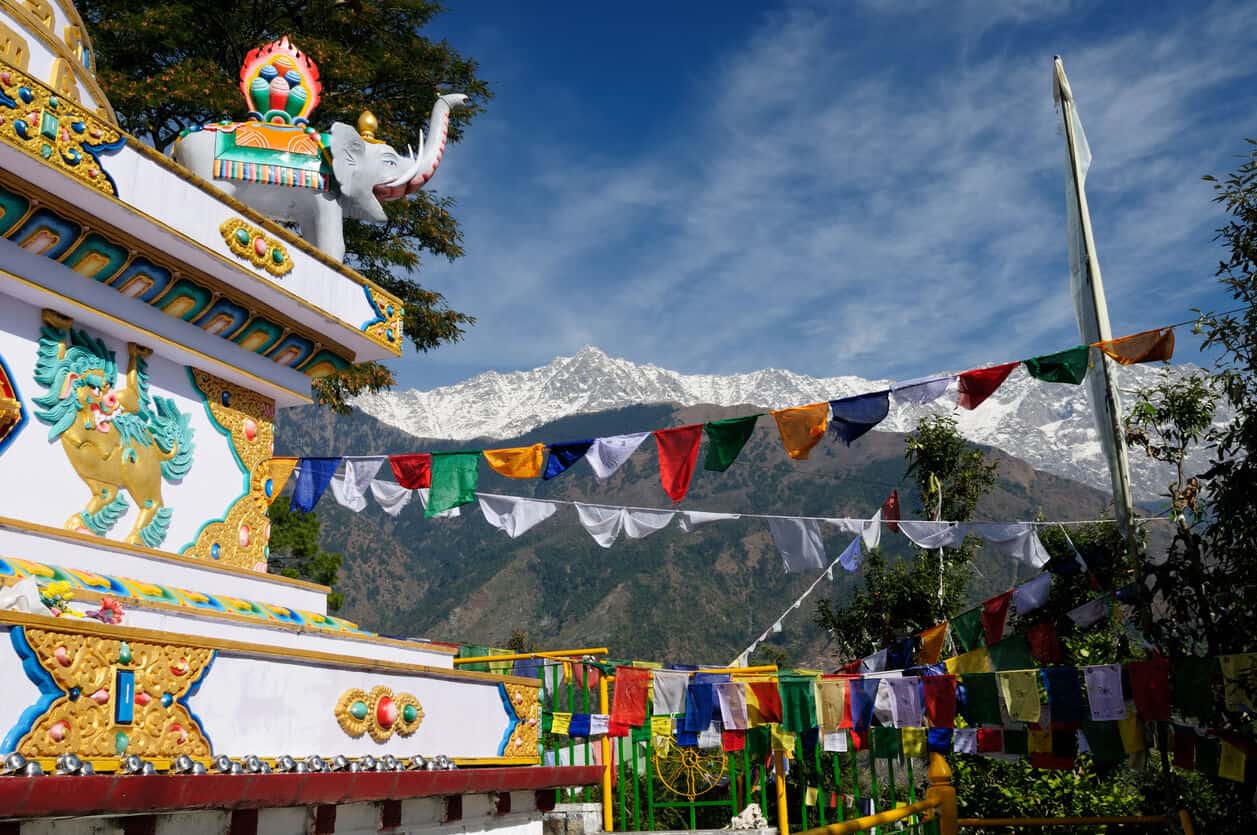 Our travel guide to Dharamsala will help you discover this unique hill station in Himachal Pradesh, located among the Himalayan mountains in north India. Dharamasala — which includes the adjacent town of McLeod Ganj — is a place that has long attracted spiritual seekers, Buddhists, hippies, Yoga practitioners, adventure travellers, curious tourists, and those who just love scenic views and the great outdoors.
There's a lot to see and do in Dharamsala, and lots of places that cater to domestic tourists and international visitors, such as dozens of modest guest houses, resorts, cafes, and small restaurants. Along with momos – the tasty dumplings that are a mainstay of Tibetan cuisine – you can find Japanese restaurants, pizza parlours, and the ubiquitous German bakery. There are also a lot of courses available in everything from classical Indian music to meditation, and from Yoga to pottery.
Dharamsala is in the Dhauladhar mountain range, which forms part of Kangra valley. It's famous for its scenic landscapes and picturesque locations. The town spreads out along a slope, and ranges from an altitude of 1,250 in lower Dharamsala to 1,550 metres in upper Dharamsala (also known as McLeod Ganj).
Due to the presence of the Dalai Lama, Dharamsala is a popular pilgrimage destination for Tibetan refugees, Tibetan Buddhists, and many others who are drawn to this bright light. A darker element is also attracted to the town, so the usual cautions about being alert to conmen, beggars, and those who prey on gullible tourists are in order.
In the Dharamsala region, you can immerse in Tibetan Buddhist culture by visiting monasteries, volunteering, taking teachings, and touring the various institutes, museums, and centres set up by the Tibetan government-in-exile. You can also enjoy the immense scenic beauty of the Himalayas.
---
Read more on Breathedreamgo
HH Dalai Lama's exile in India
In March 1959, a young, bespectacled monk secretly escaped from his home among the snow-capped Himalayas, a place known as the rooftop of the world. He disguised himself as a soldier and, along with a retinue of supporters, travelled through the harsh terrain towards freedom and safety. For two weeks, the world wondered and waited, not knowing whether he was dead or alive.
Then, on March 31, he reached Arunachal Pradesh in Northeast India, and his followers rejoiced. Rumours spread that he was hidden and kept safe by mists and low clouds, conjured up by the prayers of holy men.
The young monk was of course the Dalai Lama, and his escape from Chinese-occupied Tibet is now known around the world as one of the most dramatic and harrowing incidents of the 20th century.
India welcomed the Buddhist monk and leader of the Tibetan people, and his supporters, as refugees. The following month, India's prime minister Jawaharlal Nehru granted the Tibetan exiles a home among the lower Himalayas of North India, in Dharamasala, Himachal Pradesh. They have been there ever since.
Today, the Dalai Lama, a Nobel Peace Prize winner, is a household name, and a Buddhist teacher who travels the world non-stop spreading a message of love and compassion. His home is still in Dharamsala, the centre of the Tibet government-in-exile.
A sprawling town has developed around the Dalai Lama to support the Tibetan refugee population and the Tibetan government-in-exile. Some of the notable landmarks include:
Namgyal, the home monastery-in-exile of the Dalai Lama,
Nechung Monastery, the seat of the State Oracle,
the Tibetan Medicine and Astrology Center,
the Tibetan government's parliament-in-exile,
the State Library and Archives, and its adjoining Museum of Tibetan Art,
the Tibetan Children's Village, which houses 2,000 students, and
Norbulingka Institute, which works to preserve the arts and traditions of the Tibetan cultural world.
Many visitors to Dharamsala get an audience with his Holiness. He also holds teachings in Dharamsala every year. People come from all over the world to attend.
When the Dalai Lama gives public teachings in McLeod Ganj / Dharamsala, they are held at his main temple at Namgyal Monastery, Temple Road, next to his residence. Visit his website for his schedule and for practical advice for attending the teachings in India.
Volunteering in Dharamsala
Many visitors to Dharamsala volunteer their time to work with the Tibetan community. When I was there in 2006, I volunteered with a program called Art Refuge on the roof of the Tibetan Reception Centre. The program was run by Ama Adhe, a hero to the Tibetan people. She was imprisoned for 27 years by the Chinese for aiding resistance fighters. After her release, she travelled to Dharamsala to support the Dalai Lama, wrote a book called The Voice That Remembers, and ran the Art Refuge program to help Tibetan refugee children adjust to life in India before they start school at the Tibetan Children's Village.
There are many opportunities for volunteering in Dharamsala, from teaching English to working at animal shelters. You can find out about volunteer opportunities at these places, among others, but please research carefully before making a commitment: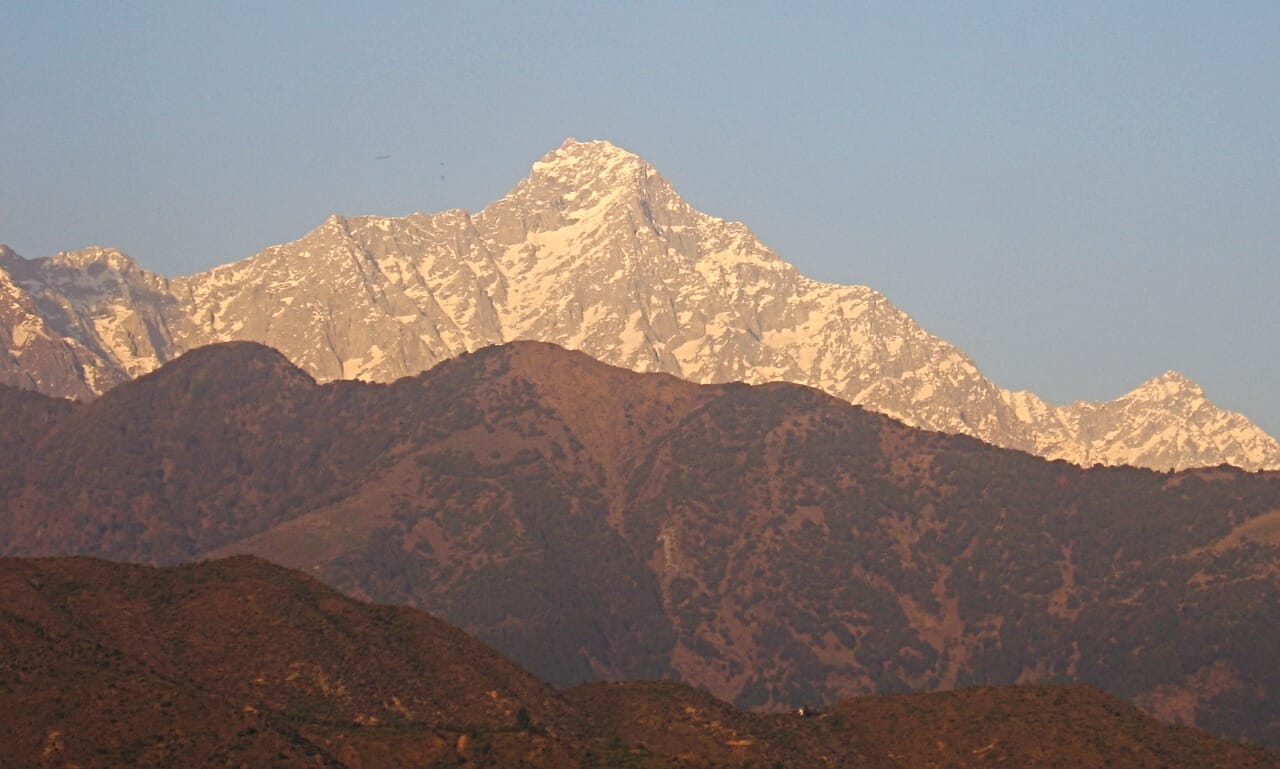 Trekking in Dharamsala
There are several treks you can take directly from Dharamsala itself, and the city is a good jumping-off point for expeditions into Himachal Pradesh. Within walking distance of the city are trails to Dharamkot and the Bhagsunag Waterfall. Meditation and yoga retreats, including the Dhamma Sikara Vipassana Centre, cafes, resorts, and guest houses abound in this area.
The state of Himachal Pradesh is known for deep, fertile valleys that cut through soaring Himalayan peaks. Here, trails wend through forests thick with deodar, oak, rhododendron, and pine trees, and across alpine pastures and streams. Deer and wild goats wander freely.
The state is an ideal destination for nature lovers as its home to 12 main national parks and animal sanctuaries, including The Great Himalayan National Park, which was established to protect endangered fauna and flora. There are 1,200 species of birds and 359 animal species in Himachal Pradesh – including leopards, ghoral, snow leopard, and musk deer, the state animal.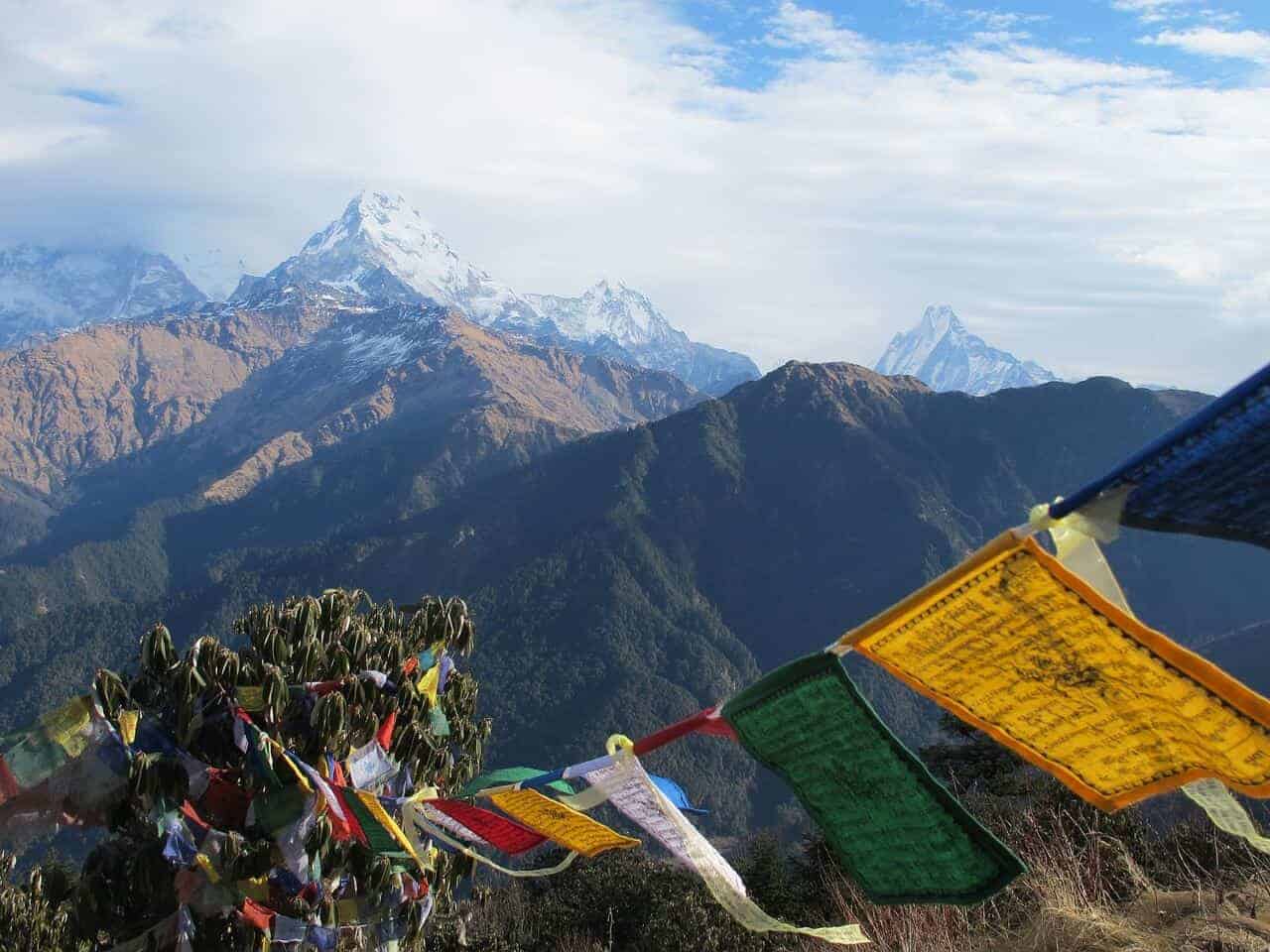 Yoga and meditation in Dharamsala
No guide to Dharamsala would be complete without mentioning the many courses available in meditation. You can read about Vipassana meditation in India here, which is available at a Vipassana meditation centre called Dhamma Sikhara just outside of Dharamsala in Dharamkot village.
Tushita Meditation Centre is a centre for the study and practice of Buddhism from the Tibetan Mahayana tradition. They have a wide range of courses and retreats.
There are many Yoga ashrams, meditation centres, spas and other wellness opportunities in Dharamsala — far too many to list! You can discover some in this article.
So, whether your interest is cultural, spiritual, or natural, Dharamsala in Himachal Pradesh is sure to make a lasting impression. In fact, many visitors to India cite it is as their favourite destination. It was certainly a hit with the Dalai Lama – he is known for being the "longest guest of the Indian government."
---
If you enjoyed this post, you can.
Sign up for Dispatches in the sidebar and follow Breathedreamgo on all social media platforms including Instagram, Facebook, Pinterest, and Twitter. Thank you!