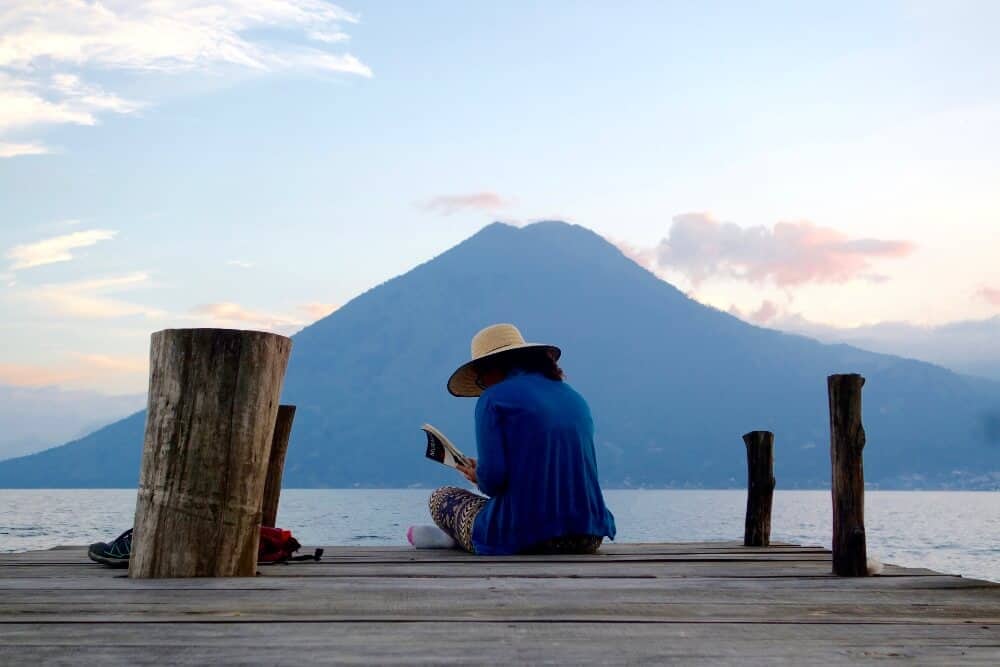 The Shooting Star by Shivya Nath is a travel book of rare insight and depth
New travel book by Shivya Nath, The Shooting Star, is a song of freedom, adventure, and voyages both inner and outer.
"As his anklet shone in the moonlight, it suddenly struck me that this man, just a humble fisherman with a worn-out sweater and no slippers, was a dreamer and explorer at heart. Perhaps the same heart that had made me board a flight, alone, to a place like this.
And yet, we were different, Not because he lived in 'paradise' and I came seeking it. But because he realized that paradise is just the place where your heart belongs."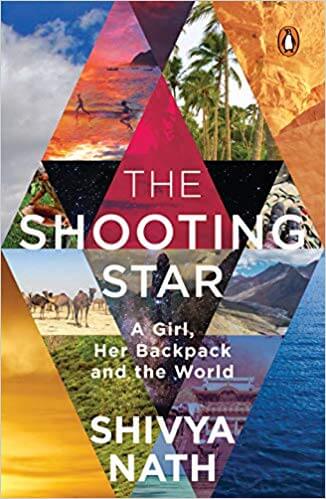 My favourite passage in The Shooting Star, a new travel book by travel writer and blogger Shivya Nath captures everything I love about her writing. The sensitively observed scene, the way she weaves in her own personal quest, and the insight she draws from the experience. Very few travel writers get all of these things right.
Early in my career as a travel blogger, I came across Shivya's travel blog, also called The Shooting Star. I was very impressed both with her writing and her thoughtful approach to travel. I'm not sure who reached out to who, I can't remember, but we met in Delhi for tea in Hauz Khas. This was in 2010 or 2011 or 2012 perhaps. I've been following her blog, her writing, her career – and sometimes Shivya herself – ever since. I've had the good fortune to meet up with her in Scotland, Canada, and various places in India over the years
The truth is, though she is many years my junior, Shivya has inspired and influenced me like almost no one else.
Writing that inspires with passion and compassion
I knew the broad strokes of her life story, but not the details, until I read the book. In it, Shivya generously shares of herself. She shares her personal journey, as well as many of the immersive travel journeys she has taken in places like Ecuador, Nicaragua, Guatemala, Costa Rica, Dominican Republic, Mauritius, Ethiopia, Georgia, and her native India.
Whether she is a writing about meeting a fisherman on the beach in Mauritius, or diving into a secret waterfall with a guide in Dominican Republic, or going through the rigours of the Ayahuasca ceremony in the Amazonian rainforest, or sharing her own story of rebellion and the pursuit of freedom of adventure, Shivya is always telling a bigger story. Her writing is far beyond the travel writing norm because it is informed both by compassion for the people she meets and passion for actualizing her dreams and her potential.
The hero's quest
Shivya's writing is more than just informative, it is inspiring. Yes, I learned a lot about the life of the young Buddhist nuns in the Himalayas of India, and the indigenous Quechua people in the Andes of Ecuador. But the underlying subtext, the message, is one of wonder, curiosity, and deep respect for the diverse peoples of this world. Her travels and her writings are filled with a deeply felt humanism, driven by her own "hero's quest," and her thirst for adventure, knowledge, and self-awareness.
As a traveller and a writer, Shivya has made a name for herself and built a strong following of people who admire her strength, courage, and perseverance. She defied a lot of odds, and the concerns of her protective family, to strike out at the young age of 23 to follow her dreams of world travel and creative storytelling. She shares her story not with an eye to fulfilling an ego-based desire for fame or fortune, but to inspiring others – especially other young Indian women who are similarly burdened by cultural traditions and societal expectations. To them, she is a hero, a pioneer, a role model, and indeed, a shooting star.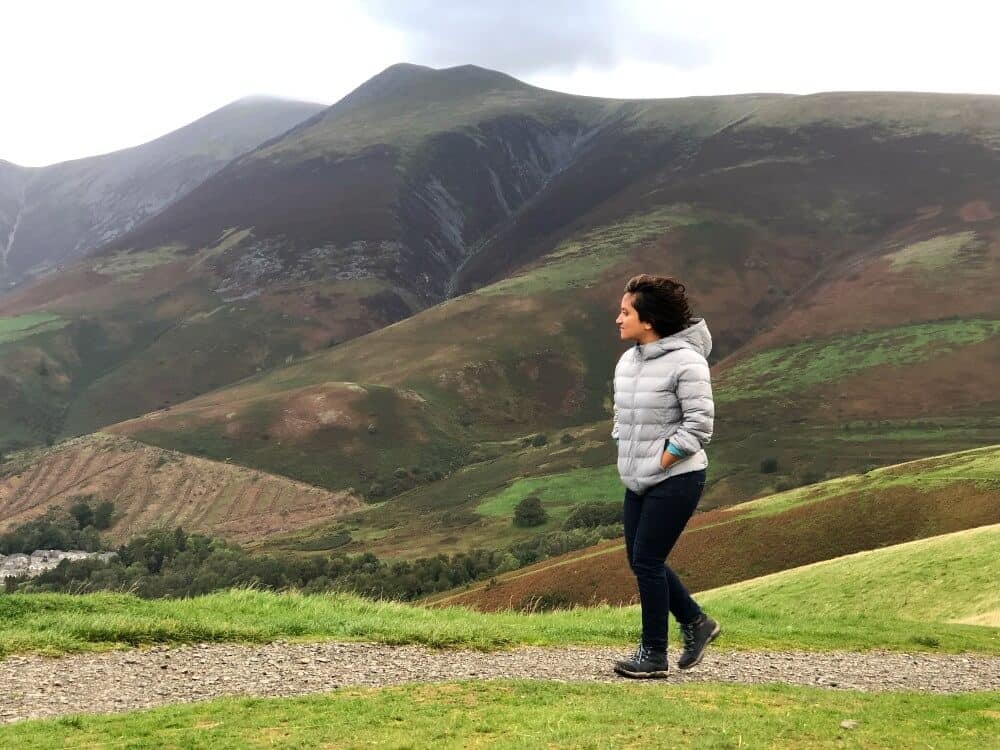 My life is my message
There's a famous saying, "My life is my message." The same could be said of Shivya. Her life is her message. The way she tirelessly pursued her travels and her storytelling career is itself a message. It's a message of brotherhood / sisterhood and hope, a vision of a smaller world where people care for each other and the earth, and where everyone – young Indian women included – are free to discover and manifest their potential.
For me, Shivya is a role model because of the way she has maintained her vision and her values. In a world that has become increasingly superficial, she has continued to seek out the authentic. In a world that is obsessed with consumption, she has become a vegan who owns few possessions. In a world of mass tourism, she is dedicated to finding the off-beat and the unexplored. In world of pithy listicles, she writes lyrically of meaningful experiences.
Shivya has focus, integrity, talent, and awareness much beyond her years. Her writing is lyrical, insightful, and alive with carefully observed detail. She draws the reader deeply into the places and the scenes she describes, both the exterior world of landscape and culture, and the interior world of the people she meets and her own journey. She's not just a brave traveller, but a brave writer, too, as she chronicles inner and outer journeys.
I hope this book is just the first of many. I'm sure this book is just the first of many.
The Shooting Star. Published by Penguin Books. 2018. If you are in India, you can buy it from Amazon India.
Follow Shivya on her blog, Instagram, Twitter, and Facebook.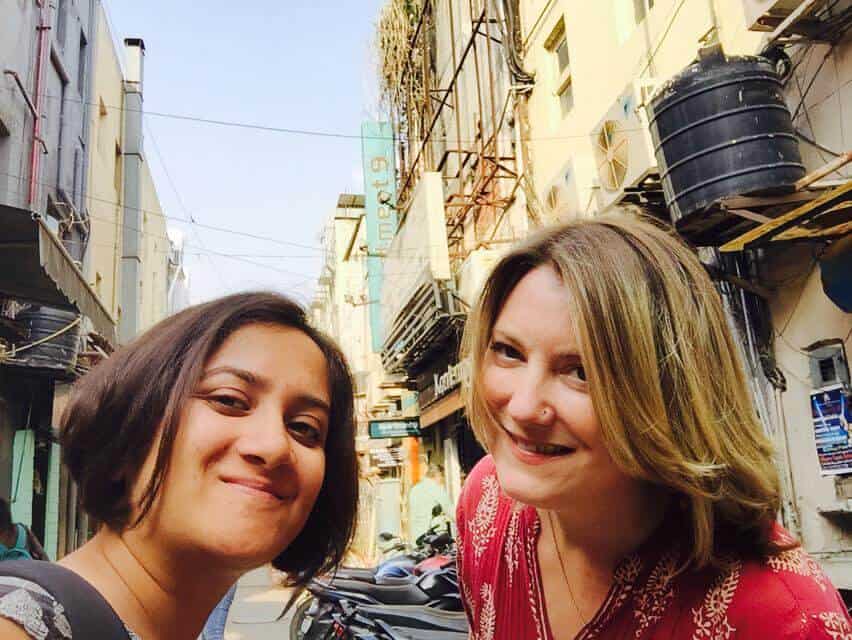 If you enjoyed this post, you can….
Get updates and read additional stories on the Breathedreamgo Facebook page.
Follow Breathedreamgo on Instagram.
Follow Breathedreamgo on Twitter.