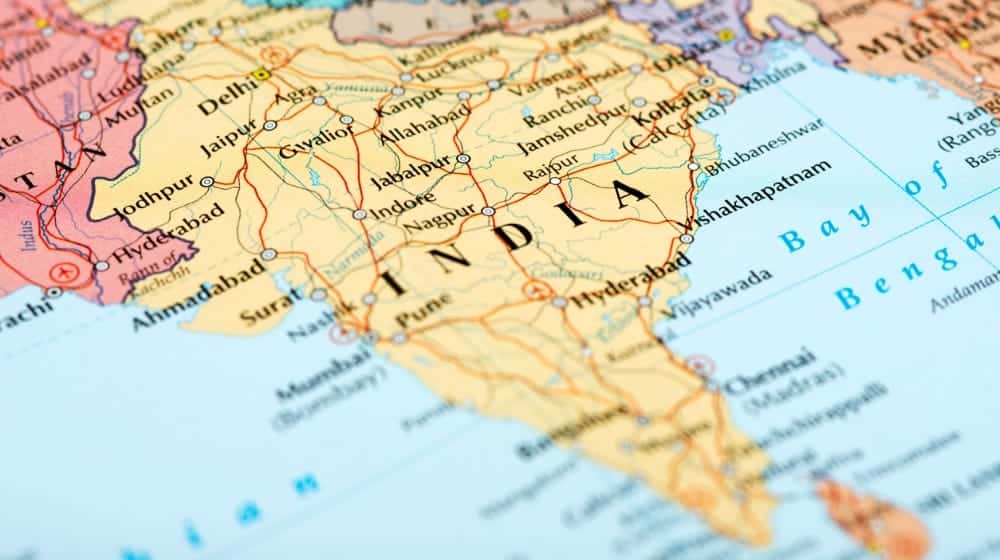 Please donate to help India cope with COVID-19
INDIA IS CURRENTLY TRYING to cope with a humanitarian crisis as a deadly second wave of the COVID-19 pandemic sweeps across the country. The healthcare system is completely overwhelmed and cannot handle the crushing need to supply sick people with hospital beds, oxygen, medicines, and other pressing needs. Meanwhile people are suffering also due to lockdown and social systems that are unable to bear the burden of so many sick and helpless people. See CNN report here.
With a population of 1.4 billion, many who live far below the poverty line, the numbers are staggering — and experts agree they are under-reported by a factor of at least 10x, possibly 30x. My Facebook and Twitter feed is a heart-breaking and never-ending cry for help, one post after another of friends and strangers looking for oxygen, a hospital bed, transportation, food for both their loved ones and people they don't even know. The people of India are jumping in to help each other like never before, which is very inspiring — but they are tired and running out of time, energy, money, and resources.
India needs us. Please help.
Experts, and knowledgeable, caring people, will also tell you that the COVID-19 pandemic is a global issue. This crisis in India affects all of us, and we all need to pull together to help India with vaccines, oxygen, medical supplies, and support to poverty stricken people such as artisans, those who work in tourism, and migrant labourers, among others.
I am putting together a list of verified and credible organizations that are accepting funds below. If they cannot accept donations from your country, I will also channel funds from my Canadian and USA bank accounts. If you want to send funds to my Canadian or USA accounts, send me an email with FUNDS FOR INDIA in the subject line and I will reply back with the details of my account numbers.
---
Verified Organizations that need funds
Unfortunately, many of the organizations on this list cannot accept donations from outside of India as the country has restrictive FCRA rules. I will try and add organizations from various countries that accept donations in their home currency as I hear about them.
These are lists of organizations that others have compiled; I have not personally verified all of these orgs:
COVID Resources — a list of about 13 verified and well-known organizations that are providing a variety of services from oxygen to meals for COVID-19 sufferers.
Ongoing Fundraisers Related to COVID-19 distress — a Google document.
Donations for India — a Google doc listing relief organizations in India that can accept international credit card payments.
Organizations working in Bangalore — a Google doc verified by a friend
INTERNATIONAL
These organizations accept international donations from outside India.
OXYGEN FOR INDIA is a group of individuals and organizations from a variety of backgrounds including The Center for Disease Dynamics, Economics & Policy (CDDEP) and HealthCube who are raising funds to provide lifesaving medical oxygen to those who need it the most through the #OxygenForIndia network.
DOCTORS WITHOUT BORDERS is a superb international organization and they are responding to the crisis in India by delivering emergency medical services in Mumbai.
CARE has been working to defeat poverty for 75 years. They have set up an India COVID-19 Emergency Campaign.
SEWA International is running a Help India Defeat COVID-19' Campaign and is seeking support. They are raising funds for buying supplies, and ensuring that the much-needed lifesaving medical equipment like oxygen-concentrators and ventilators are acquired and shipped to hospitals across India.
GIVE India is a fundraising platform that allows individuals and organizations to create fundraising drives. There are drives to help families of COVID-19 deceased, and drives for oxygen, and much more.
Salaam Baalak Trust has been supporting street kids in Delhi for many years. They can receive international donations here.
MISSION OXYGEN is a Ketto-based fundraiser to help hospitals across India get immediate access to oxygen concentrators. It's supported by Artists For India. If you donate a certain amount, you can get a signed copy of a book by authors that include Salman Rushdie, William Dalrymple and many others. See details here.
KHALSA AID is an international Sikh organization that is raising funds to support medical networks across India, comprising of established medical organizations, facilities and NGO's who are working on the ground to assist COVID-19 patients.
CANADA
Canadian Red Cross has set up an India COVID-19 Response Appeal. Money raised will enable the Red Cross in India to support COVID-19 preparedness, response and recovery activities in India and may include resiliency activities for future pandemic and/or emergency events.
CANAssist, based in Delhi, is raising funds to provide PPE (personal protective equipment), sanitizer, vitamins, clean water, food and medicine. Some of the children's homes they support are responsible for up to 500 children plus care staff.
Eat Your Heart Out Tours is fundraising for Artisans Relief. You can donate through Paypal here.
Refinery29 has a list of at least 7 aid organizations that are fundraising in Canada.
BRITAIN
My friend H Lucy Guest runs a school in Varanasi, which I have visited several times. They are fundraising to provide food, shelter, and education to their 300+ students, and also for people in need in their community. You can donate to Yogamission here via PayPal.
ActionAid is raising an ongoing coronavirus campaign. For those who donate now, donations will go directly to their emergency response in India.
My friend Philippa Kaye started a GoFundMe in Britain to raise funds for Rasoi on Wheels, who are doing an incredible job of feeding the homeless, vulnerable and needy in Delhi. Folks can contribute to the GoFundMe campaign here.
Go Dharmic Welfare UK is sourcing supplies of oxygen cylinders, bedsheets, and any other items that are urgently needed in hospitals in Delhi, Mumbai, Ahmedabad, Kolkata, and Kerala. They need urgent donations. 100% of all donations go to the purchase of hospital supplies on a priority basis to reach the people most in need.
UNITED STATES

UNICEF is a wonderful organization that supports children all over the world. UNICEF USA is running a campaign to supply urgently needed supplies and equipment to critical care centres.
AmeriCares is accelerating deliveries of PPE and critically needed medical equipment to health facilities throughout India. Donate here.
PROJECT HOPE is responding to the surge of COVID-19 in India to facilitate the rapid procurement and distribution of PPE, oxygen supplies, ICU equipment, ventilators, and other critical items.
PATH is a global organization with headquarters in USA. PATH is responding to the COVID crisis in India with efforts to scale up vaccines, deliver oxygen generators, and more.
CAMPAIGNS ON FACEBOOK
Help India Breathe from GiveIndia and Jay Shetty.
COVID Oxygen Concentrator from Sewa International USA.
RISHIKESH, INDIA
Here where I live, in Rishikesh, India, a local group — Feeding Rishikesh — are raising funds to feed people in need. Donate here.
Parmarth Niketan Ashram in Rishikesh is working in cooperation with the Government of Uttarakhand to turn their yoga halls into a 100-bed COVID care hospital. They are also running ambulances to carry oxygen and medicines to treat COVID-19 in hard to reach Himalayan villages. All oxygen, medicines, food, and stay will be provided for free. Plus, their medical clinic is offering free vaccines. All donations are tax deductible and can be made to Divine Shakti Foundation here.
CROWD-FUNDING
Ketto and Milaap and DonateKart and GiveIndia and JustGiving are crowd-funding platforms that are running COVID specific fundraising campaigns for many different causes. Below are some specific campaigns that have been personally recommended to me by friends that I trust. They accept international payments.
Give India:
Ketto:
–
Prevent COVID Spread
is an initiative by my colleague who will supply free apartments to families that need to be isolated in Mumbai.
Milaap:
NOTE: "Situated in the Vindhya forest of MP, Umaria is a small tribal district with about 1 million population. The district isn't a well-known place in itself but its Bandhavgarh National Park is a popular tourist destination. A national reserve with the highest density of tigers, Umaria is the original home of two tribes: Gond and Baiga." I've been to Bandhavgarh many times, it's a beautiful area and home to an incredible national park — I saw my first wild tiger in
Bandhavgarh National Park
.
JustGiving
– My colleague Ella started this fundraiser
Fort Kochi Crisis
to help feed orphans in Fort Kochi, Kerala.
INDIA
My friend Aamir Faiz is raising funds to buy oxygen concentrators in Bhopal. Donate here.
The Last Wilderness Foundation is collecting funds to help rural families in central India that have been hard hit by the pandemic.
APNALYA works to help the urban poor in Mumbai and they are providing COVID-19 relief response.
OXFAM INDIA is seeking funds to meet the immediate needs of people in need.
HOPE KOLKATA is urgently fundraising to help HOPE Hospital combat COVID-19.
ACT Grants are centrally distributing oxygen on behalf of the entire Indian startup ecosystem.
Hemkunt Foundation is providing oxygen in Haryana.
Dastkar is an organization that supports artisans in India. They are running an Artisan Support Fund to help people devastated by COVID-19.
Rasoi on Wheels is raising funds to continue the amazing work they do to supply meals, medicines, and assistance to those in need in Delhi.
Creative Dignity works on helping the craft sector and are accepting donations in India and internationally. They have FCRA, which permits international donations.
CLOTHESBOX FOUNDATION
works with the Indian Armed Forces to provide resources to local communities. Currently fundraising for oxygen, PPE, and other COVID-19 related supplies.
KALAMANDIR and BIPONI are two organizations that are working in remote tribal areas to help create COVID-19 awareness campaigns, provide food to people in need, and supply medicines, ambulance, and tele-consultation with doctors. Biponi also support local artists and artisans.
---
More fundraising organizations helping India
If you know of any verified fundraising organizations that are helping India, please send me an email or tag me on Twitter and let me know, I will try and add them as fast as I can.
Also please share this blog post and urge your friends to help India. Thank you.