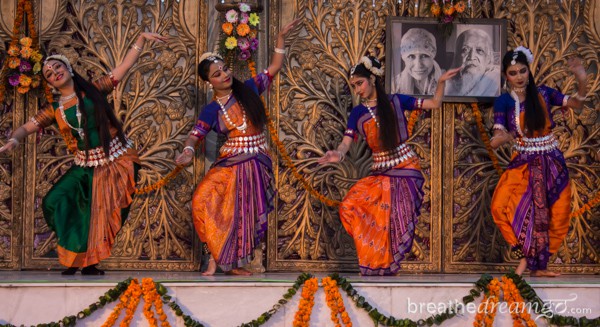 Amid all the bad news, let's celebrate the strength and beauty of women in India (and everywhere)
MARCH 8 IS INTERNATIONAL Women's Day. It's also my birthday, so I take special note of it every year. And this year, as the world spotlight is again on India's attitudes towards women, and a debate over a documentary about the horrific Delhi Gang Rape is raging, I want to take a moment and celebrate the women of India. Social activism is important … and so is telling stories about every day experiences, small moments of human kindness and connection that inspire hope and keep us going — and sometimes even shine a light on the much larger truth behind material reality.
Participate joyfully in the sorrows of the world. – Joseph Campbell
So, though I want to acknowledge the issues women in India face, and the titanic shifts this society in undergoing, I also want to acknowledge the countless women who have smiled at me, fed me, helped me, showed interest in me, and most of all let me into their worlds over the past nine years. Life is lived in the moment, at the level of relationship. And as almost all travelers know, most people are good. This is the problem with media sensationalizing: it blows the terrible incidents out of proportion. It makes us forget day-to-day reality and the goodness inherent in most people.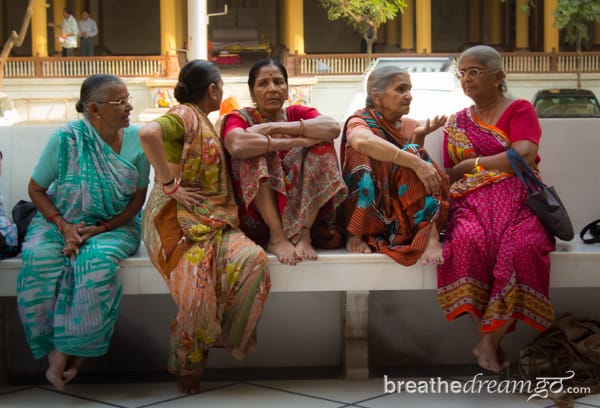 Secret society of women
In the past nine years, I have spent two years in India, living in Delhi and travelling from one end of the country to the other. Though I have to take precautions that men don't have to take, and I don't have the same freedom I have at home in Canada, I have almost universally enjoyed my time here. And it's due, in large part, to the women I meet on my travels.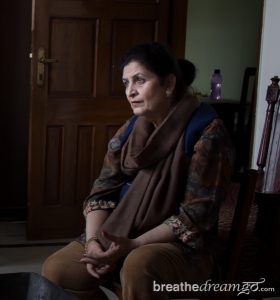 There's a secret society of women that only women travelers have access to, and this is the "silver lining" to having to be more cautious, in my opinion. Wherever I go in India, I find an almost instant rapport with women at every level of society.
Just now, taking a break from writing this, I went into the kitchen of the home I'm staying in here in South Delhi, and chatted in half-Hindi, half-English to the cook Anita and the maid Shashi. In the nine years I've been coming to India and staying with this three-generation Punjabi family, Anita is the first female cook they've hired. She's changed the whole dynamic of the kitchen, and made it feel like a warm and welcoming place. I've been watching her cook and make chapatis, she's a real pro and her food is delicious. It has a special ingredient: love.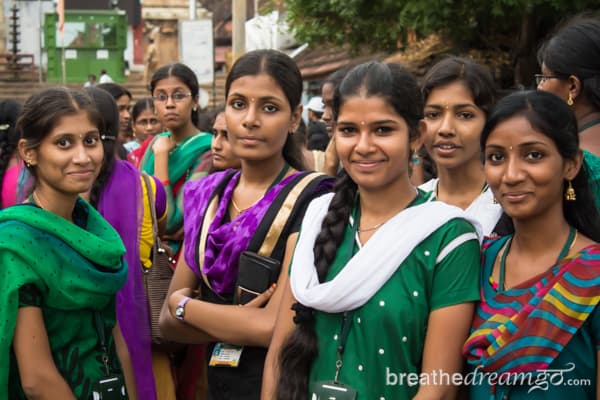 The ladies car
On the metro in Delhi, I always sit in the "ladies car," even waiting for a train to pass if I'm not at the right spot to get on this car. I really enjoy the relaxed camaraderie, and the spontaneous conversations. Yesterday, a family of women, three generations, were standing beside me and after many smiles were exchanged, they started asking me questions: where was I from, how did I like India, did I have children. All the usual pleasantries, and it was indeed a pleasant way to pass a long metro ride.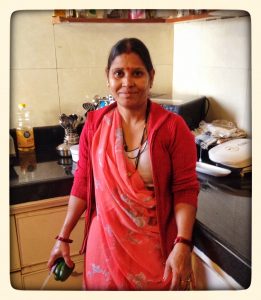 Conversations with Parvati
In the homestay I lived in this winter in Delhi, Kaori, I often made my breakfast alongside the maid, Parvati. Though she was half my height, and we did not share a common language, we somehow grew to understand each other and develop a morning routine. I admired how she showed up every morning, early, through the chilly winter, and did our dishes and washed our floors. I found out she's a single mom, with three kids; her ex-husband is an alcoholic. Though she's had a hard life, she was always cheerful and always worked hard. One day, I saw her in the market, and it was like meeting an old friend.
The chai ladies
At Aurovalley Ashram, there are about five local women who work in the ashram, and they seem to be always cheerful, always ready with a smile even while sweeping the walkways. Each day at tea time, they passed my second floor room, chai in hand, to go up to the roof together. They always had a twinkle in their eye, and mirth playing on their faces. And they always gave me a jolt of joy as they passed by.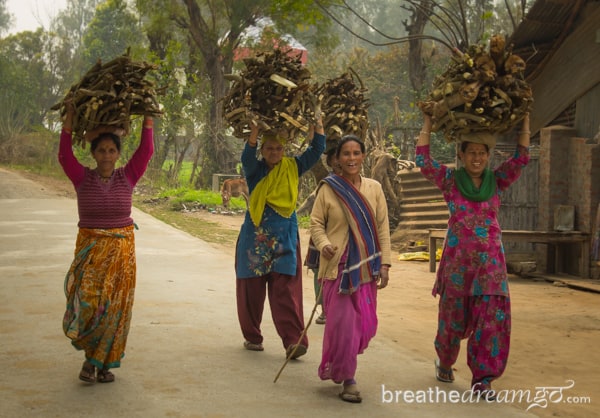 Singing songs of love
When I was on the Mirabai Expedition, I came across a group of women sitting on the floor and singing Mirabai's songs in her temple in Merta City. They warmly invited me to sit down with them, and though I could not join the singing, I kept time with some cymbals. This was one of the highlights of the entire journey. For a brief moment, I felt connected to these women and this culture, and to Mirabai herself, through the magic of music. It was at about this time, halfway through the expedition, that I realized the importance of love to the Mirabai story. It seems to me that love is the special provenance of the feminine and what we're at risk of losing in the modern, mechanized and patriarchal world.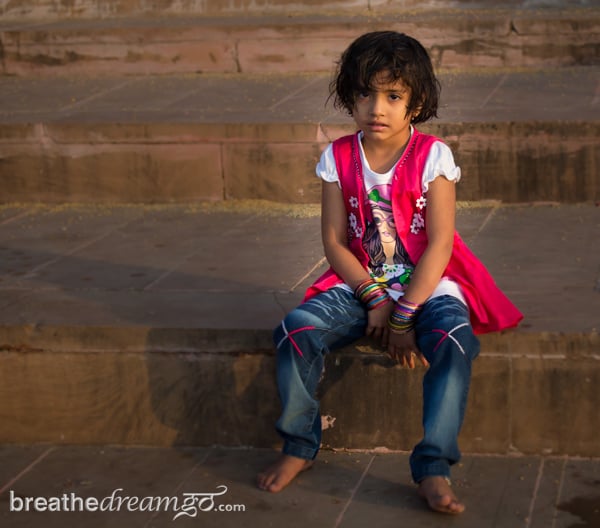 Holi wow
Just before publishing this, I went for a walk in the green and tranquil park behind the house here in South Delhi. It was late in the day, on Holi, and most of the festivities had died down. I came across a group of women singing in the park, and walked over to them. One of the ladies smeared my forehead with a touch of lavender colour, and they all smiled at me and invited me to join them. It was a small Holi moment, a touch of colour … and the feeling of genuine warmth and inclusion.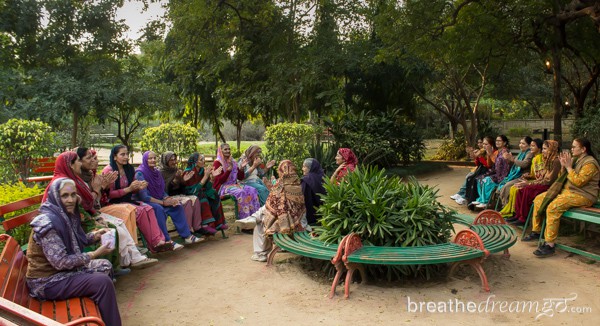 Thanks to the women of India
These are just a few small moments of the many I've had in India over the past nine years. With this post I want to say thank you to the women of India. I have found most of you to be remarkably strong and cheerful. It's a great and rare combination.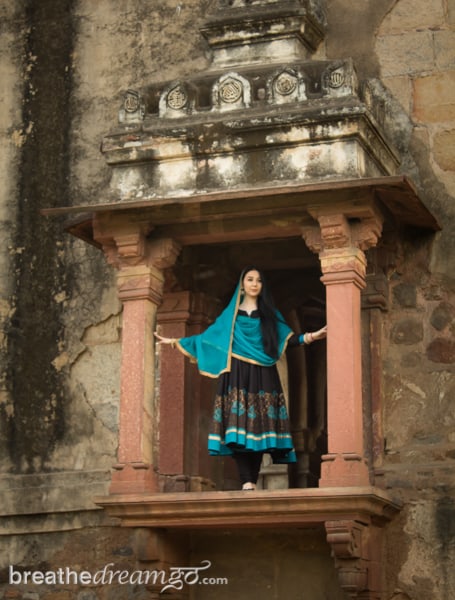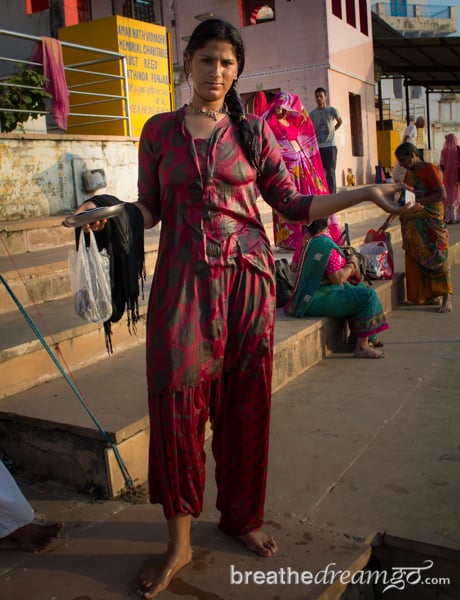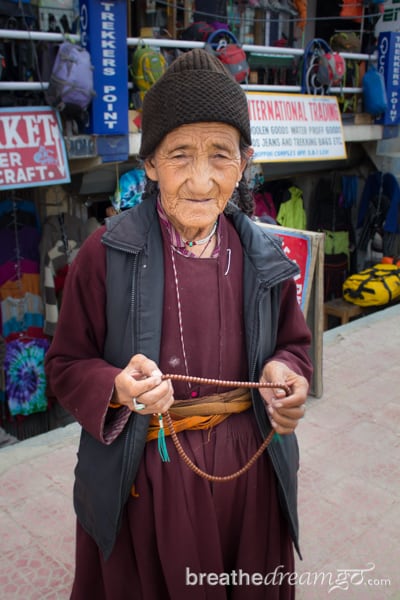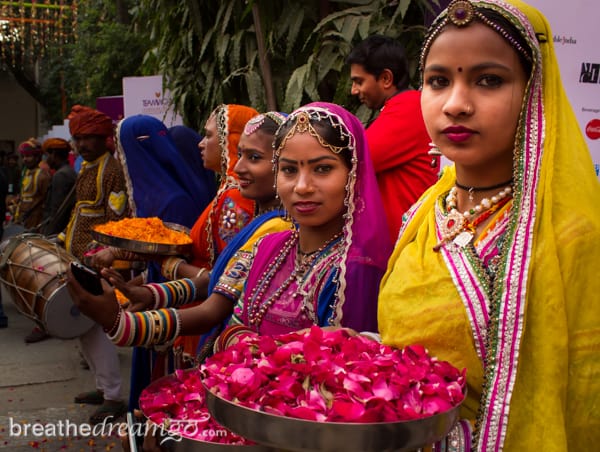 ---
If you enjoyed this post, please sign up to The Travel Newsletter in the sidebar and follow Breathedreamgo on all social media platforms including Instagram, TripAdvisor, Facebook, Pinterest, and Twitter. Thank you!