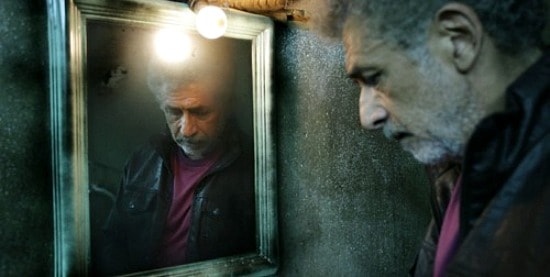 Naseeruddin Shah and Kolkata:
The stars of Michael are real, gritty, and riveting
Michael is a new "Hindie" film from India with a powerhouse duo behind it: producer Anurag Kashyap and star Naseeruddin Shah. Directed by first-timer Rubhir Dasgupta, the film follows Shah's eponymous character on a dark psychological journey through the streets of north Kolkata (Calcutta). Michael is demonized by an action from his past — accidentally shooting a 12-year-old boy while on duty as a police officer — and it's ramifications on his present. His own son is about to turn 12; and he is terrified that the father of the dead boy is planning to kill his son for revenge.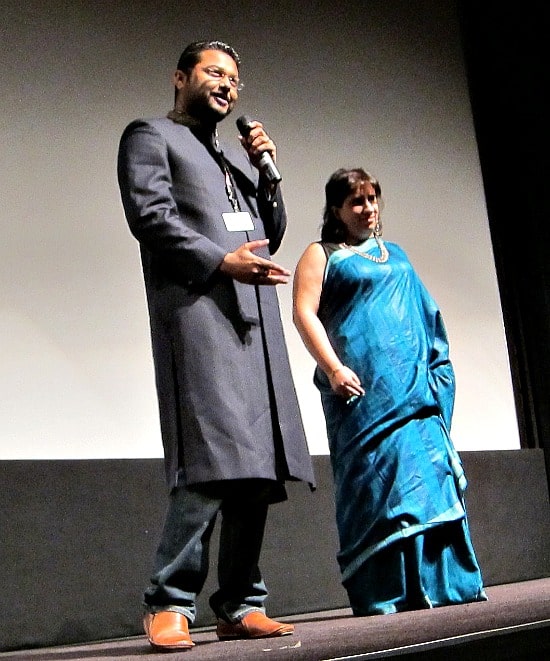 The film is a study in karma, and while the storyline is interesting, the naturalistic talent of actor Naseeruddin Shah and the tarnished beauty of Kolkata are the real stars. As he explained after the film's premiere at the Toronto International Film Festival (TIFF), both actor and location were very deliberately chosen by writer/director Rubhir Dasgupta.
Dasgupta was at the film, along with one of the other producers of the film, Guneet Monga. These filmmakers are part of the "new age" of Indian cinema. Kashyap wrote and directed That Girl in Yellow Boots, Gulaal and Dev.D, among other films; and wrote the Deepa Mehta film Water (one of my all-time favourite films). Monga was an associate producer on That Girl in Yellow Boots and a co-producer of Trishna.
The movies they make are very different than stereotypical "Bollywood" fare. They do not feature song-and-dance numbers, melodramatic love stories, big-budget productions or mega-stars. Instead, they evoke a sense of naturalism and tell dramatic, personal stories that reveal both psychological truth and modern-day India.
Father and Son
Dasgupta told the TIFF audience that the inspiration for the story of Michael came from the Cat Stevens song Father and Son; and the possessive quality some fathers have towards their sons. Father and Son is one of my favourite Cat Stevens songs, and I listen to it often, always feeling moved by these lyrics:
How can I try to explain, when I do he turns away again.
It's always been the same, same old story.
From the moment I could talk I was ordered to listen.
Now there's a way and I know that I have to go away.
I know I have to go.
In fact, this was one of the songs I listened to endlessly when I was preparing to go to India the first time, back in 2005, when I was grieving my own father's death. Here's Rubhir Dasgupta's answer to my question about what western audiences will get from the film.
Naseeruddin the great
To make this film, Rubhir Dasgupta approached Naseeruddin Shah with the script — knowing he had no one else in mind to play the role of Michael. Shah is one of the most talented and highly respected actors in India, probably the greatest living character actor, and it was a gamble, but a gamble that paid off. Shah said yes, Dasgupta overcame his nervousness, and, of course, the actor is phenomenal in the film. He completely embodies the character Michael as he loses his eyesight and his grip on reality.
City of dreadful night
The other star of the film, Kolkata, was actually more of a diva to work with than Shah, according to Dasgupta. In the video below, he talks about the challenges of using India's fourth largest city as a location  — some of which came from people on the street, who felt they could help direct the film; and some because he was working with such a big star.
Kolkata is much more than a location; it is a character in the film. The cinematography by Somak Mukherjee — who tragically died in a bike accident in April 2011 — lovingly paints the city in saturated jewel tones and ghostly colour washes. It's a travelogue of the decaying splendour of a city with a glorious past and a sordid present. There's a scene near the end when Michael shoots a gun into a dark alley during the heavy monsoon rain that's a triumph of cinematography.
You don't have to know Kolkata to understand and enjoy Michael. Nevertheless, while watching the film, I was glad that I've been there; that I've experienced the sights and smells, seen the Ochterlony Monument and the Victoria Memorial, browsed in bookshops, watched rickshaw pullers toil along the crowded streets and felt the pulse of one of the world's most notorious cities. Here's some pics from my travels.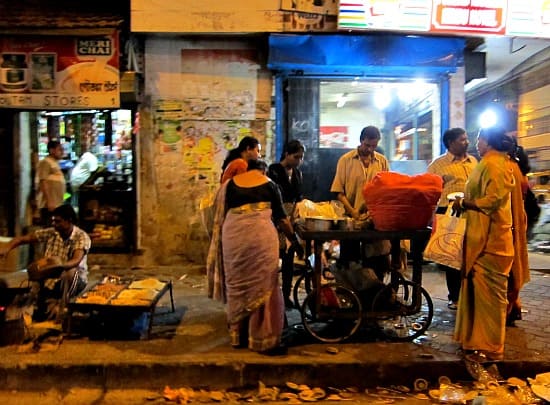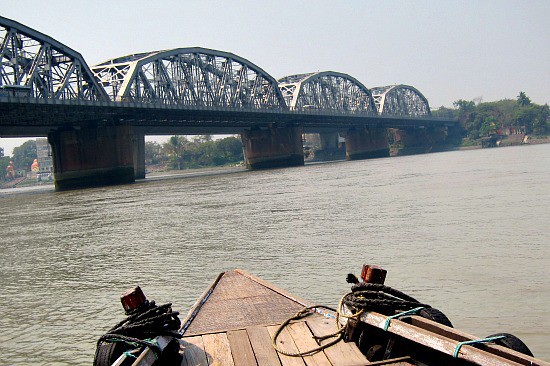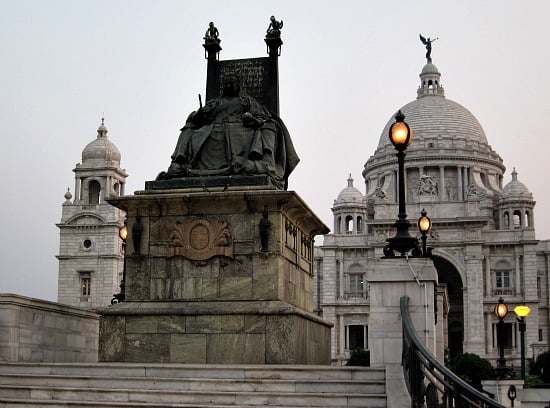 ---
If you enjoyed this post, please sign up to The Travel Newsletter in the sidebar and follow Breathedreamgo on all social media platforms including Instagram, TripAdvisor, Facebook, Pinterest, and Twitter. Thank you!