Mauritius is a beautiful island nation off the coast of East Africa, known for its beaches, palm trees and turquoise waters. Anyone looking for an island getaway should consider exploring this beautiful country. Though relatively small, the island nation offers an incredibly wide range of exciting activities from taking a sea cruise to swimming with dolphins, from snorkeling to zip-lining, and from wildlife safaris to whale watching. If you need convincing, here are 10 exciting things to do in Mauritius, and some of the many beautiful places to visit in Mauritius.
Note: This is a guest post from Paulina of the travel blog Paulina on the Road, who writes about sustainable and outdoor travel and fashion — such as this post about Sustainable Yoga Clothes.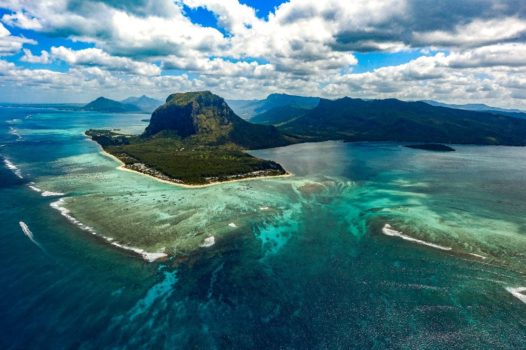 About Mauritius
Known officially as the Republic of Mauritius, this island nation is located off the south east coast of Africa in the Indian Ocean, east of Madagascar. It's 45 kilometres wide and 65 kilometres in length, and has a population of 1.2 million — making it a very densely populated place. The island is volcanic in origin, almost entirely surrounded by coral reefs and features lagoons, palm-fringed beaches, and about 330 kilometres of coastline.
Mauritius has a long colonial history, with successive waves of explorers arriving on its shores from Arabs in the 10th century, to Portuguese in the 16th century. The Dutch settled in Mauritius in the 17th century, and named the island after Prince Maurice van Nassau. The French arrived in 1715 and developed the sugar cane plantations and the British captured the island in 1810, making it into an important naval base. On March 12, 1968, Mauritius became an independent nation.
Today, Mauritius is a diverse society where Hindus, Muslims, Creoles, Chinese, and Europeans live in harmony, preserving their unique cultures. About two-thirds of the population is from India – descendants of labourers and slaves who were brought to work in the sugar industry. About one-quarter is a mix of French and African, known as Creole.
While English is the official language, Creole, a French-based patois, is spoken by about four-fifths of the population – and many other languages can be heard, from Hindi to Chinese. Most people speak several languages as the educational system supports a wide range of language instruction.
Mauritius is a success story in Africa, known for having a stable society, government, and economy. It exports sugar and clothing, and is a popular luxury tourism destination, offering visitors many amazing things to do in Mauritius.
Places to visit in Mauritius
There are many places to visit in Mauritius and many things to do in Mauritius — this post just touches on a few! Below is some more information you will need for your trip such as when to go to Mauritius and what to wear.
The climate of Mauritius is "maritime subtropical," with unvarying temperatures throughout the year from low to mid-20s Celcius at sea level to the upper 10s Celcius on the high plateau. In Mauritius, which is in the southern hemisphere, there are two seasons: the hot season is from December to April and the cool season is from June to September.
You will be comfortable wearing beach wear and casual clothes. During the cool season, bring some light woollens. Be respectful of religious places and dress appropriately.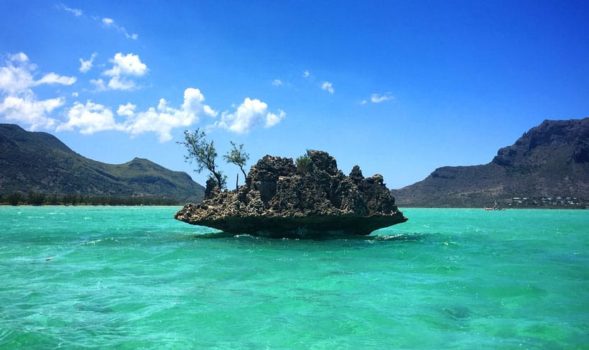 1. Hike Le Morne Brabant
This UNESCO World Heritage site offers everything you could want in a destination. A physically challenging and stress relieving hike to get your heart pumping, beautiful views of the country and a rich history.
This magnificent mountain is also a symbol of resistance, literally as well as figuratively. Its history is rooted in stories of runaway slaves seeking refuge in its caves. Today, it is still a beautiful sanctuary for all who visit and a reminder of the struggle against slavery. It has become one of the most iconic hikes on the island, with easy to follow paths and unparalleled views of the southwest coast. Hiking is one of the best things to do in Mauritius.
2. Visit charming Flic en Flac village
A visit to Flic en Flac is like stepping back in time. This little fishing village developed much slower than the northern region, but its popularity developed quickly into the second most popular place for tourists in Mauritius.
But don't worry, although there are lots of shops and resorts, it's still a few years away from attracting a rowdy crowd. Here you will find a quiet, charming spot with the most beautiful beaches and lagoons to explore.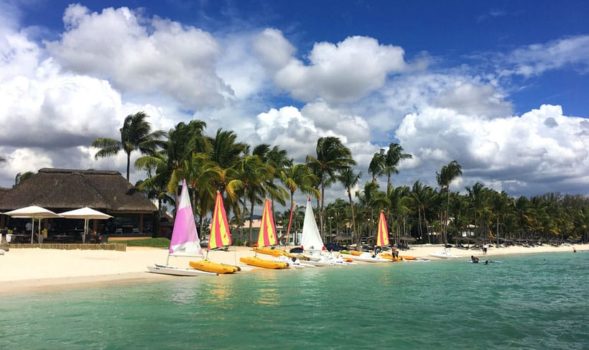 3. Marvel at the white beaches and turquoise seas
The beaches of Mauritius are some of the most picturesque in the world. Imagine clear blue water, palm trees, and a gentle sea breeze.
There are almost too many beaches here to choose from, and each one is more beautiful than the last. From secret beaches hidden among coconut trees to long, impressive stretches of white sand, the beaches on the main island never disappoint.
To list a few favourites on the mainland: Ile aux Cerfs, Ile Plate, Ilot Gabriel, and Ile aux Bénitiers. They all promise a day of relaxing in the sun and bathing in clear, turquoise water.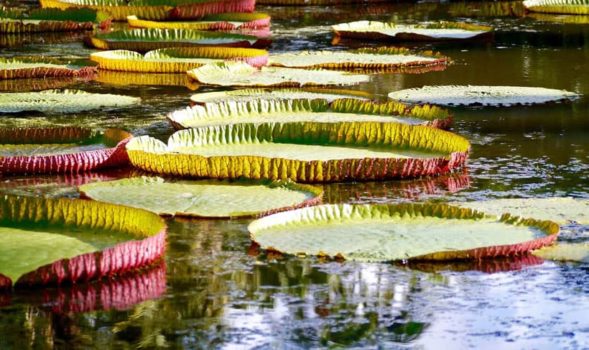 4. Enjoy Pamplemousse Botanical Garden
One of the most popular attractions in Mauritius, the Pamplemousse Botanical Garden is one of the world's most beautiful gardens.
The reason for its popularity is the spectacular giant water lilies. Some of these lilies are as big as antenna dishes. You will feel like a fairy queen in this garden of lilies. There are many other beautiful and fascinating native species of plants and wildlife that call this garden home. With more than 650 varieties of flora it's definitely worth a visit.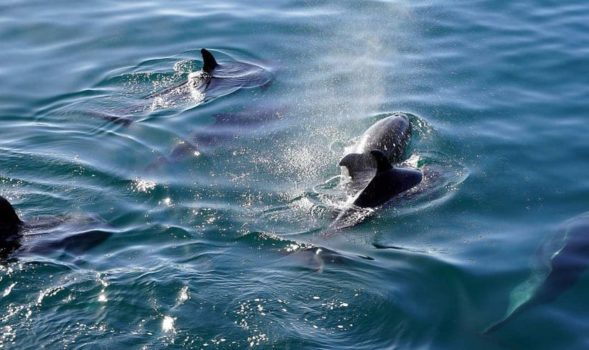 5. Swim with wild dolphins
If you've always dreamed of swimming with dolphins, then this is the perfect place for it. In the waters of Mauritius, dolphins live freely and in abundance.
Go out and meet these beautiful sea creatures in their natural habitat and spend the day splashing in the warm waves with them. Make sure you bring a waterproof camera because you're definitely going to want to show off this truly magical experience, one of the best things to do in Mauritius.
But please read up on the guidelines for responsible dolphin watching and swimming first.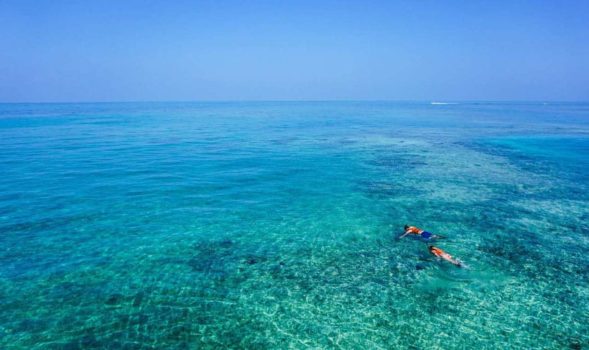 6. Snorkel warm coral reefs
As you would expect in any tropical paradise, snorkeling is a must do activity in Mauritius. There are vast expanses of coral reef just a metre from sea level where colourful fish can always be found.
Like the beaches of Mauritius, there are literally too many beautiful lagoons to list them all.
Some of the most popular places for snorkeling are Trou aux Biches in the North West, Belle Mare and Ile aux Cerfs in the East and Blue Bay Marine Park in the South.
It's easy to hire a boat to take you snorkeling anytime and anywhere, so spending all day exploring new places with unique tropical wildlife is a highly recommended activity in Mauritius.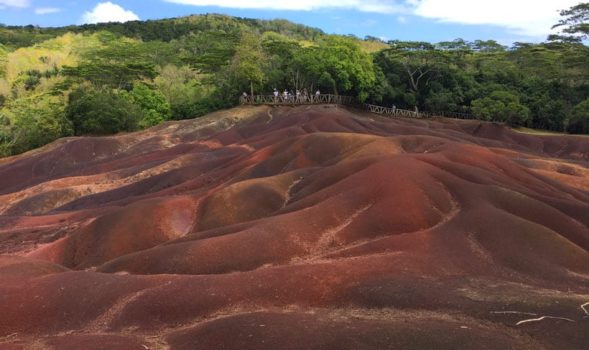 7. Visit the coloured earth of Chamarel
This natural phenomenon has amazed tourists from all over the world.
These unique sand dunes comprise of seven different colours, from red to blue to yellow, all tangled together like a beautiful, shadowy illusion.
These colours were created over time by the conversion of basaltic lava to clay minerals. Sunny days, particularly at sunrise, are the most spectacular times to see these remarkable coloured sands.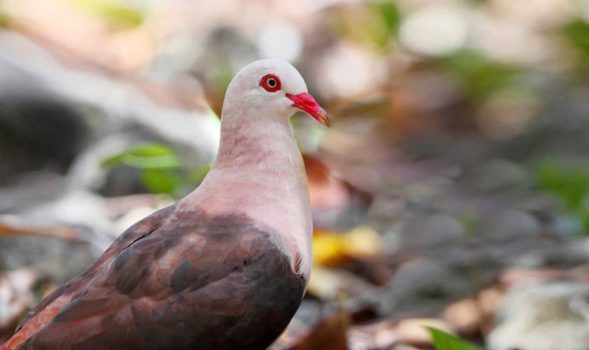 8. See the rare Pink Pigeons of Mauritius
The pink pigeon, native to Mauritius, was on the brink of extinction in the 1980s. But thanks to the dedication of conservationists the future of the pink pigeon is much brighter.
At the Ile aux Aigrettes Nature Reserve, you can see what they call Mauritius in miniature. This small piece of land reflects what the country was like before mass deforestation destroyed 90% of their forests.
Here you can see rare native plants, get to know huge tortoises, and of course see the beautiful pink pigeon. Just a short day trip will give you some insight into how the island used to be.
9. Enjoy tropical fruits galore
One of the true joys of travel is experiencing local foods and cuisines. In Mauritius, it's all about the fruit: you can't leave the shores of Mauritius without sampling the amazing tropical fruits.
You will find many familiar fruits, but much fresher and more juicy and delicious than what you might be used to. There are also many lesser-known fruits to sample.For instance, the longan is a bit like a grape and has been hailed as a superfood. You should also try the jamalac or love apple. It's like a cross between a red apple and a watermelon, often used in salads or for cooking.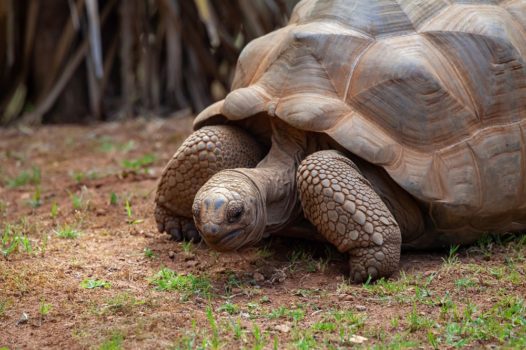 10. Meet giant tortoises
You can meet giant tortoises — which can reach up to 300 kilograms — all over the Island.
The giant tortoises called Mauritius home long before humans did. Sadly, once humans turned up, the tortoise soon disappeared, alongside other species like the dodo. The animals you see now were originally from the Seychelles, and were imported into Mauritius. You can meet these beautiful, calm, and huge creatures at La Vanille Parc des Mascareignes, the Pamplemousses Botanical Garden, and the Chamarel coloured earth site. Learn more about the giant tortoises of Mauritius here.
---
If you enjoyed this post, you can.
Sign up for Dispatches in the sidebar and follow Breathedreamgo on all social media platforms including Instagram, Facebook, Pinterest, and Twitter. Thank you!