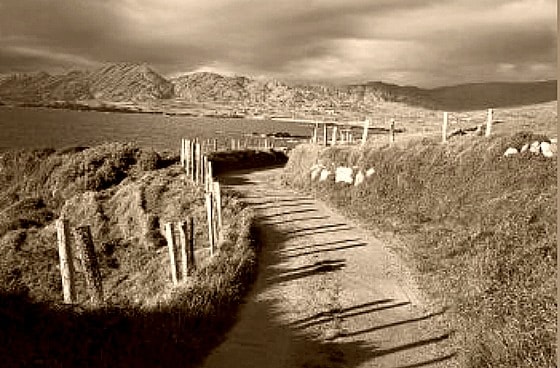 Where it all began: A harrowing story of loss in Ireland
This year, I will be Going home to Ireland as part of a massive tourism initiative called The Gathering 2013. Read on to find out why I am so drawn to returning to the homeland, and why this is the perfect year to go.
In the late 1790s, rebellion against British occupation was in the air in Ireland, inspired by the new democracy of the United States. But though many pitched battles were fought and up to 25,000 died, the 1798 Rebellion did not gain enough momentum to succeed. In the end, Ireland lost more than it gained and the reprisals were swift and brutal. Cork was one of the counties that suffered suppression, and my ancestors were among the victims. They lost their land, their linen business and much more.
The day the soldiers came
Sometime during the 1798 Rebellion, my great-grandmother (times seven), Clara Carty, witnessed British soldiers tying up her 17-year-old brother Bill to a lamp post and killing him with their swords. The soldiers then went back into the house, where they made Clara clean the sword with the family linen. Many, many years later, when she was an old woman and long settled in Canada, she told this story to her parish priest, Father James McCormac of Brudenell in remote eastern Ontario.
He had pressed her to finally talk about "what happened the day the soldiers came" because she had kept it locked inside her entire life. The memory of it made her so sick that Father McCormac anointed her before leaving. Clara (Carty) Whelan died on March 31, 1868 at the age of 88. She is buried in the Brudenell pioneer cemetery and I have visited her grave.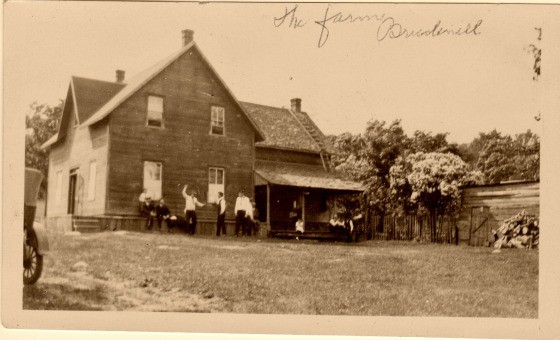 This is the beginning of my family in Canada, as far as I know. I have traced my grandmother Mona Whelan's line back to Clara; and from her back to County Cork Ireland. Though I have travelled all over the world, and lived in Tokyo and Delhi, I have never been to Ireland, and I don't know any other relatives who have, either. But this September, I will be Going home to Ireland as part of a massive tourism initiative called The Gathering.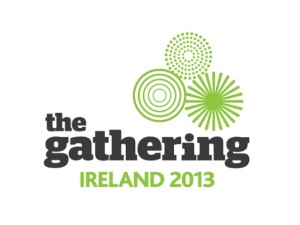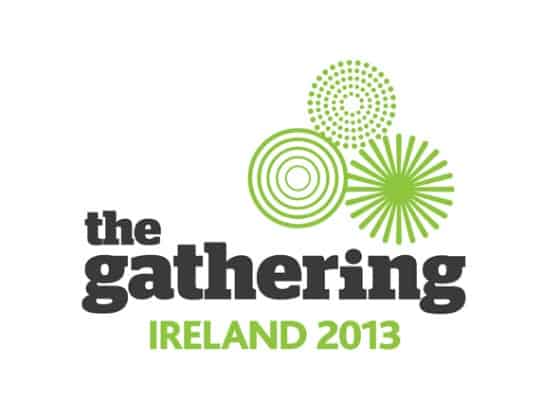 The Gathering 2013
The Gathering is a year-long festival of events all across Ireland to entice and entertain visitors, especially the Irish diaspora. It's a celebration of Irish culture, history, people and places. To learn more visit The Gathering website; The Gathering Facebook page; and check out the travel offers on the Ireland Tourism Canada site.
Clara Carty married John Whelan, a man 27 years her senior, in Castle Town Roach, County Cork after the Rebeliion, but before emigrating to Canada. I can only imagine how much she wanted to get away. And then one day they stood on the pier at Queenstown (now Cobh) in Cork and boarded a ship bound for Canada.
All of this I have learned from from a family history given to my mother about 20 years ago. We are descended from the union of John Whelan and Clara Carty, who were the first generation in Canada; my grandmother Monica Whelan Garrison was the fifth generation; and I am the 7th.
For five generations, the Whelans and other kin lived in Irish settlements in eastern Ontario. My grandmother Mona Whelan broke the mould and married a non-Irish man, and moved to the big city, Toronto, where she gave birth to my mom, Barbara Garrison, in 1930.
I've raided the attic, and combed through dusty old photo albums that smell of antiquated memories, to find photos of the people listed on my family tree. Then, I scanned a couple dozen, and I will be posting them on my Ireland blogs as I start to get ready for my trip to the "mother country."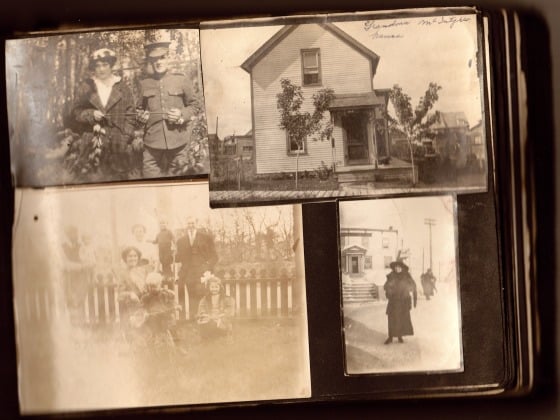 I'll be introducing you to some of the people in the photos — like my great-great-grandmother Bridget Hanrahan, a steely pioneer lady who lived to be a sprightly 102 and remembered a rope hanging from the ceiling "in case the Indians attacked." Or my grandmother, who sometimes spoke as if she had sprung from the very soil of Ireland, though in fact she never set foot in the country.
So please follow along with me as I take one of the most meaningful journeys of my life as I trace my roots back to Ireland and walk in the footsteps of my late, lamented ancestors.
Posts in this series
The Journey from Ireland and Back
Genealogical Resources for finding your family history in Ireland
The Gathering
National Library of Ireland
If you enjoyed this post, you can….
Get updates and read additional stories on the Breathedreamgo Facebook page.
Buy Song of India, a collection of 10 feature stories about my travels in India. E-book version is now only $1.99.
Subscribe to the free — and inspiring! — e-newsletter, Travel That Changes You.