A private, guided tour of Costa Rica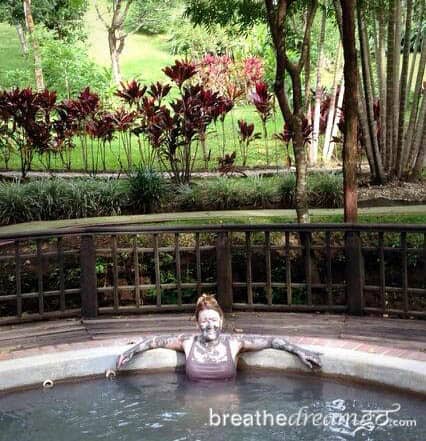 Why a private, guided tour is a great travel option for many, including solo female travellers
There are many reasons I loved my week-long private guided tour of Costa Rica with Kensington Tours, and one of the best was the guide, Jose, and what he added to the trip. Shortly after Jose picked me up in the Guanacaste region of Costa Rica, we drove along Carillo Beach, an inviting beach if there ever was one. As we drove past a coconut seller on the roadside, I asked Jose to stop. We got out and while buying fresh coconuts to drink there, on the perfect beach, Jose struck up a conversation with the woman in Spanish — and Jose turned a commercial exchange into a rich cultural experience.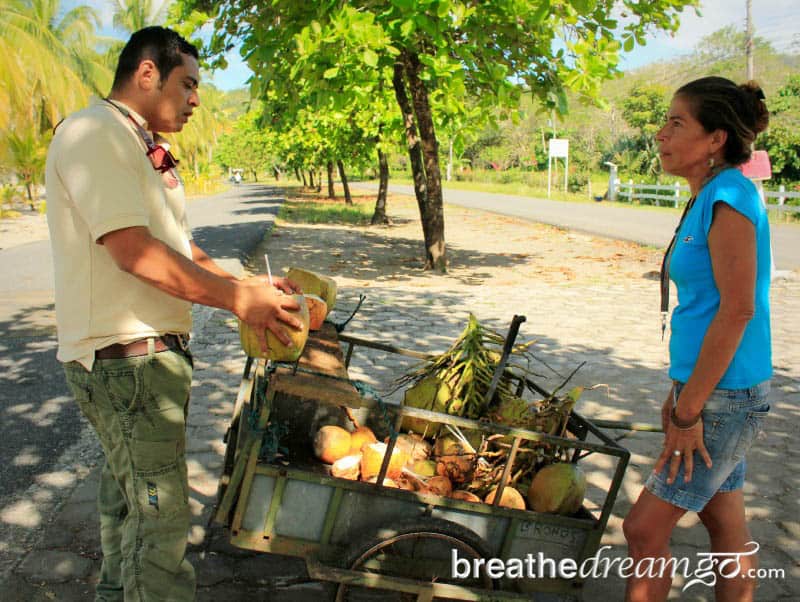 Itzel is a strong, wiry woman who hacks open coconuts with a machete while a cigarette dangles from her lips. Jose learned that she and her partner Andrey, boyish and athletic, have permission to pick coconuts from the palm tress that line the beach and sell them in return for helping to keep the public beach clean. Itzel's hard-worn looks belie her enthusiasm and charm. "I'm so blessed," she gushed, "Some tour buses stopped and I have already made my money for the week!" Then Andrey showed us how he climbs the palm trees and hacks down the coconuts — and was patient with me as I video-taped it!
It was a small moment, and a precious one, and I knew I was going to have a great week, touring gorgeous Guanacaste with Jose. In this video, you can see Andrey demonstrating his palm tree climbing prowess.
A week of adventure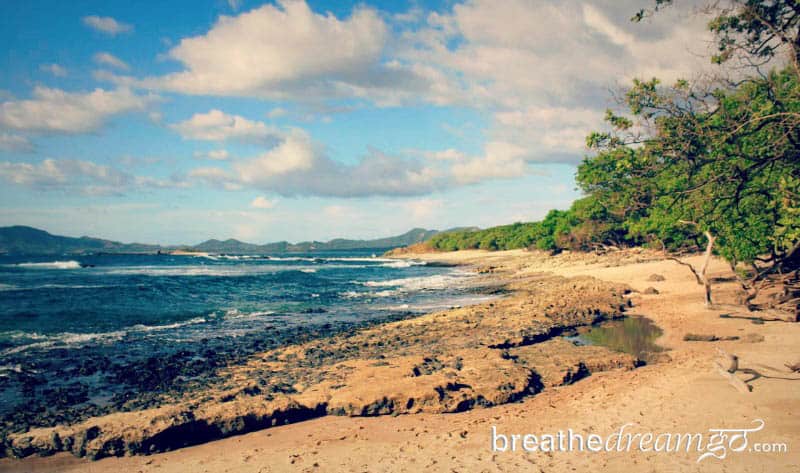 After settling into the Cala Luna in Tamarindo, on the Pacific coast, Jose and I set out for our first adventure. I was well prepared as Kensington Tours had supplied me with a customized itinerary, detailing every aspect of the week ahead. I knew what was included, what to wear and what to bring. Even better, Jose was a local guide, from the nearby town of Liberia, who knew the culture, geography, flora and fauna intimately — as well as all kinds of insider tips.
We drove inland, and north, to Rincon de la Vieja volcano and the Borinquen Mountain Resort and Spa. As we drove, Jose told me the legend of the volcano whose name translates to "woman's corner of the forest." Once upon a time, Curubanda, daughter of a chief, fell in love with the inappropriate Mixcuat. They ran away to the forest, but were found by Curubanda's father and Mixcuat was killed. She lived the rest of her life in a remote corner of the forest and became a renowned natural healer. Tribal people would go to her for healing, saying, "We are going to the corner of the old lady." Jose added that the people still believe her soul reappears at Easter time.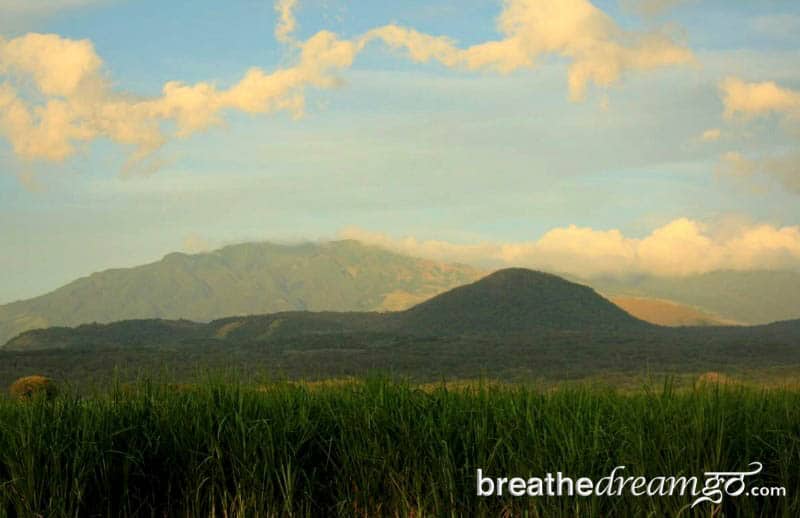 During our day at Borinquen, we rode horses deep into the forest to several hidden waterfalls, had lunch on the verandah of the resort and I spent the afternoon frolicking in the natural sauna, hot springs and mud baths. I fell in love with Borinquen, and felt transported back in time by the dark wood villas and bungalows spread across the extensive property. The decor and forest setting were reminiscent of a safari lodge from a long-past age.
It was at Borinquen that I began to appreciate the style of a Kensington private guided tour. The customization and hand-picked activities did indeed make me feel that I had been transported back to the Golden Age of travel, and the atmosphere at Borinquen helped.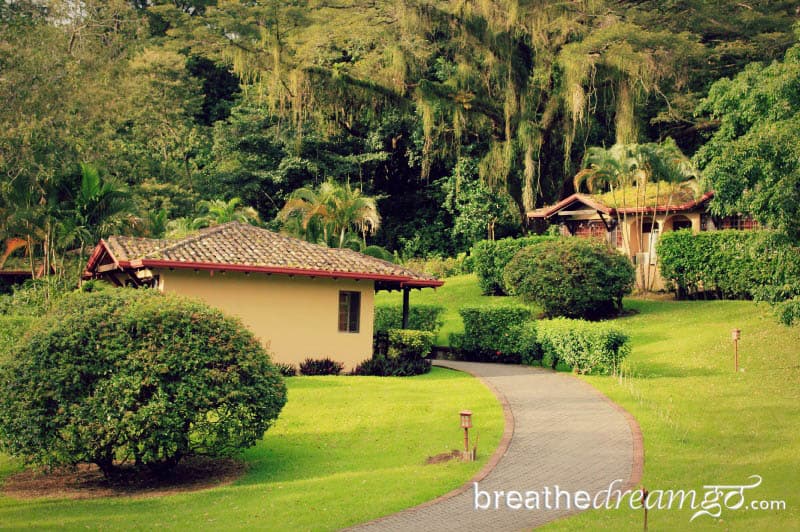 Bird watching on the Rio Tempisque
The next day, Jose and I headed out for another adventure, and had a great day driving around Guanacaste in a comfortable SUV that helped smooth out some of the bumpy roads. We stopped on the way at a "hidden" outdoor restaurant that served up delicious, fresh local food in an outdoor setting that had just the right amount of comfort. And then we picked up our boat captain in a village on the way to the Palo Verde National Park and Rio Tempsique.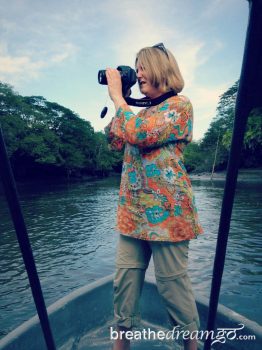 The Rio Tempisque, a remote wetland sanctuary, is one of the best places for wildlife and bird watching in Costa Rica. It's the most important migratory bird site of the Mesoamerican Pacific and is home to one of Central Americas largest concentrations of aquatic birds. I absolutely loved our boat ride up this river, and deep into the park, just the captain, Jose and me. They had timed the boat ride so there were no other boats on the river, and at times I felt I was truly miles away from human civilization, and there were moments when I could hear the music from that old Humphrey Bogart – Katharine Hepburn film, The African Queen, playing in my ears.
I lost count of the birds I saw — various herons, egrets, storks, kingfishers — and the number of crocodiles basking on the banks. I also saw several huge green iguanas, small bats clinging, asleep, along a tree trunk and of course the natural vista of thick jungle, green water and bright blue sky. It was one of the best days of my trip, and another great example of the adventures you can have on a private guided tour — especially when the guide knows exactly when and where to go.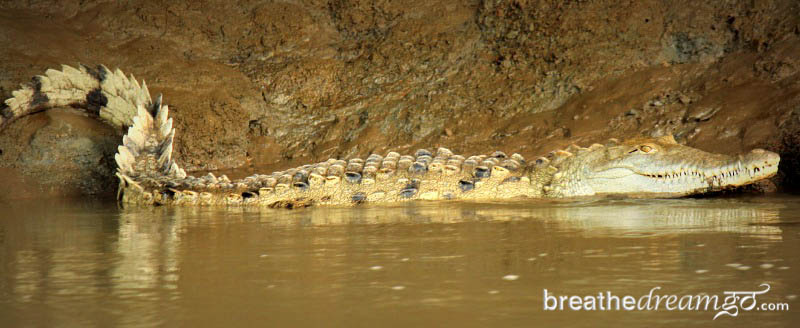 On the way back, we had one more adventure, though this time of the cultural kind. We stopped at Guatil, a potter and artisan's village, where I met the father and son team at Willy's Pottery. The people of Guatil are descendants of the Chorotega Indians, who lived in western Costa Rica in pre-Columbian times. They continue to make pottery using the traditional methods and materials, handed down for generations, and try to preserve their culture in the face of modernism and Spanish-influenced Costa Rican culture.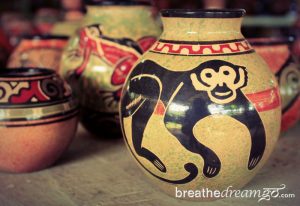 I learned how they make the pottery by hand, out back of the store, and even something about the symbolism of the pre-Columbian designs they still use:
Monkey: good luck
Crab, butterfly, frog: fertility
Toucan, iguana, crocodile, parrot, owl: beauty
One of the most interesting aspects of the pottery making, to me, was learning they mix clay with "iguana sand" — the sand an iguana digs up when it makes its hole in the ground. I also learned there was a traditional Chorotega belief in reincarnation, and that people would do ceremonies to find out what animal they will be reincarnated as in the next life. It was a fascinating stop, and not on the usual tourist trail. By guiding me around the village, and translating, Jose, again, brought the experience to life.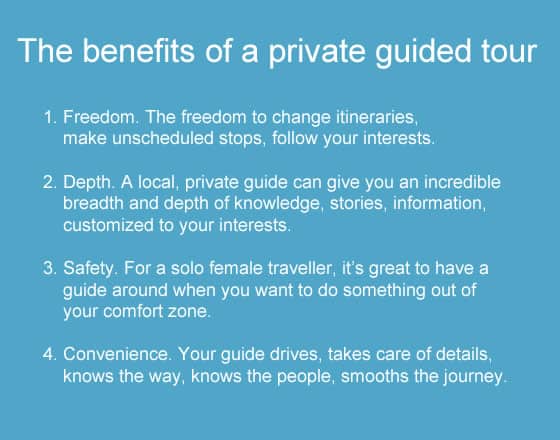 Kayaking and coffee
My final adventure experience with Jose in Guanacaste was kayaking among mangrove swamps on the Tamarindo estuary. There is nothing like being in a kayak, at eye level with crocodiles and feeding herons, to make you feel you are experiencing nature!
It was a great way to end a fun week in Guanacaste — which of course included playing in the surf, swimming in the private pool of my villa, and enjoying fresh food and the local drink, Guara Sour, poolside at Cala Luna. I had to say good bye to my private guide Jose: for the final two days in Costa Rica I was on my own.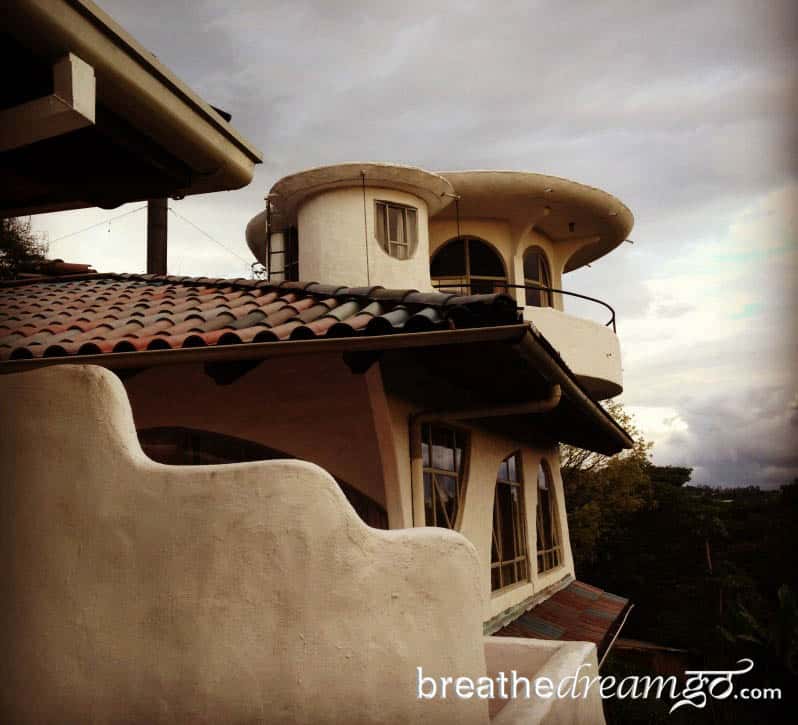 From the tiny airstrip, surrounded by farmer's fields, I flew back to the capital, San Jose, in a 10-seater plane, over mountains, lakes and volcanoes. A Kensington representative was waiting to pick me up at the airport, and he drove me to the whimsical Finca Rosa Blanca, in the hills outside of San Jose. I will be writing all about this very special eco-hotel, immersed in an organic coffee plantation, in another post — coming soon.
I loved staying at the Finca Rosa Blanca, it was a great way to end my Kensington Tours private guided trip to Costa Rica. My last adventure was to go on a tour of the organic coffee plantation, in a light rain shower, and learn all about how to grow coffee with no pesticides or machines. At the end of the tour, we tasted several coffees to see the difference hand-crafted, organic methods make to the taste of coffee. I am an avowed tea drinker, but even I tried the coffee — and yes, it was wonderful. Full of robust flavour and aroma. A satisfying way to end the trip.
Thanks to Kensington Tours for this opportunity to experience the joys and benefits of a private guided tour. As a solo female traveller, I thought it was the ideal way to visit a country and have lots of adventures, without worry or the headaches of details and planning. The use of local guides and hand-picked activities and hotels also adds immeasurably to the experience.
Contact Kensington Tours for more information
Kensington Tours offer custom private guided tours to over 90 countries in the world. The flexibility of Kensington's offerings allows for personalization of every tour. I think their secret is their experts. My trip to Costa Rica was designed with my interests in mind by Central & South America Expert Brandi Merchant, and coordinated by the in-country team.
Latin at heart, Brandi lived in Mexico and the Caribbean for years, and knows Costa Rica inside and out. Her Costa Rica travel tip is, "Don't avoid Costa Rica's Green Season, from April to October. In addition to the great prices and no crowds, the jungles literally blossom with life." You can contact Brandi at brandi.merchant@kensingtontours.com and visit the Kensington Tours website here.
[Note: I was a guest of Kensington Tours in Costa Rica.]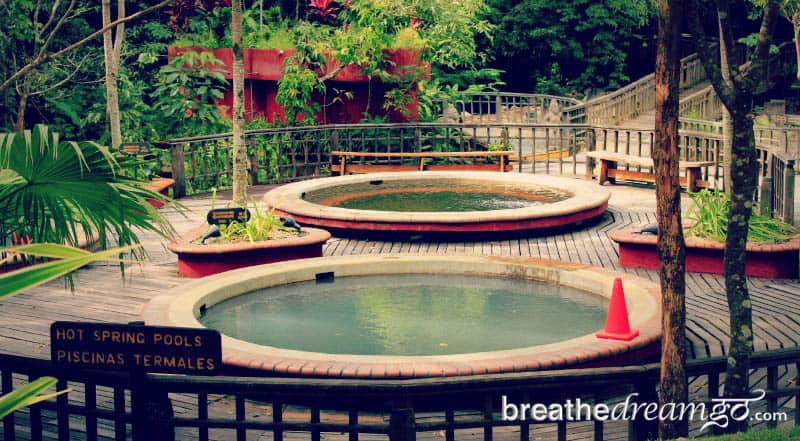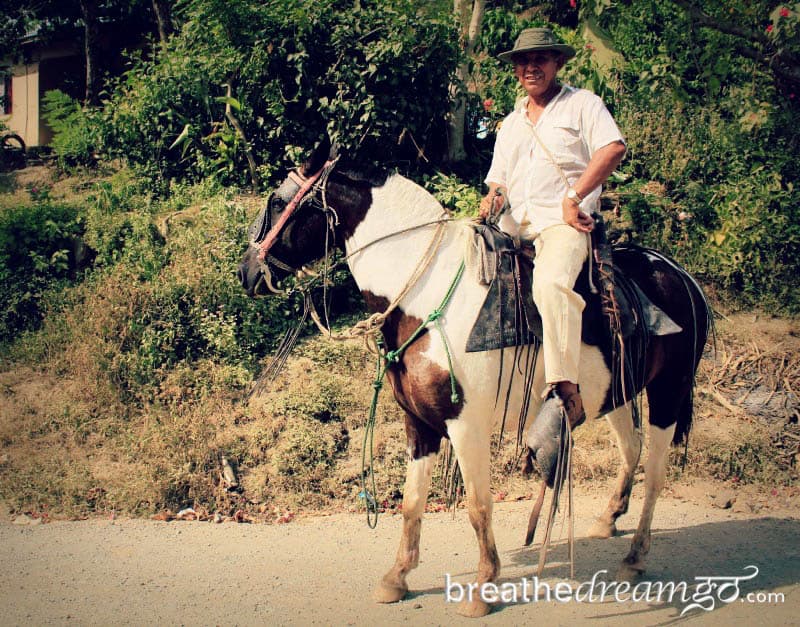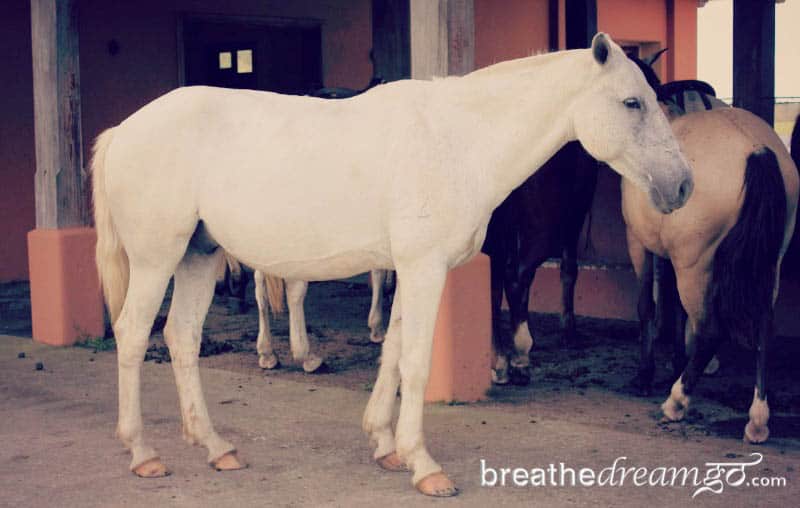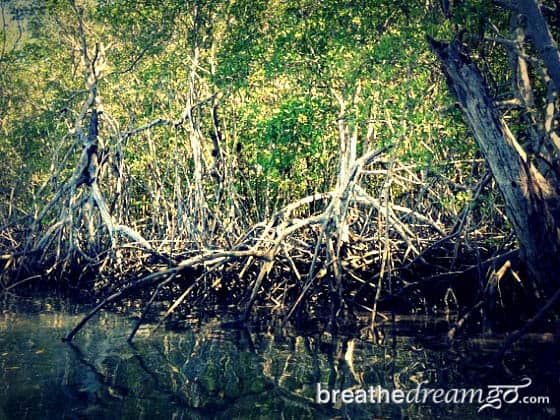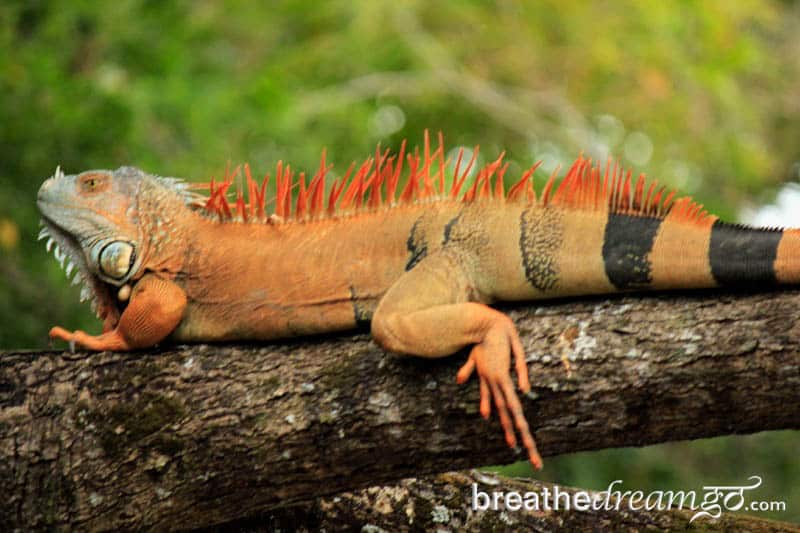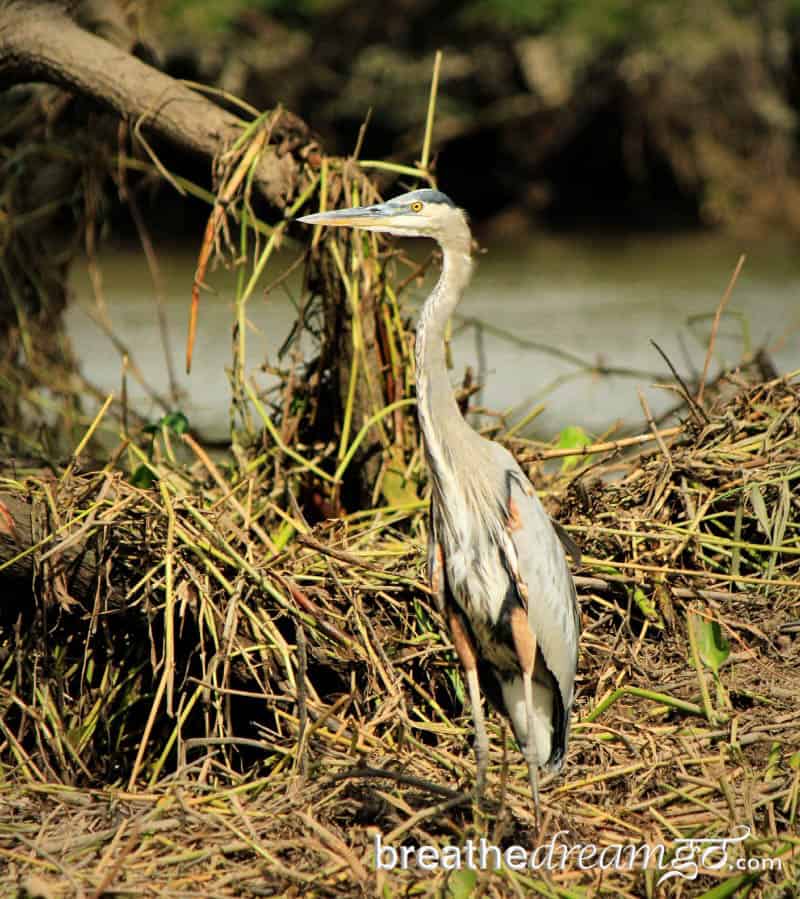 ---
If you enjoyed this post, you can….
Sign up to The Travel Newsletter in the sidebar and follow Breathedreamgo on all social media platforms including Instagram, TripAdvisor, Facebook, Pinterest, and Twitter. Thank you!