Nova Scotia Journey, part 2: Ode to a summer road trip
Top 5 discoveries on my classic road trip in Nova Scotia
IN MY VIEW, THERE ARE few places better for a summer road trip than Nova Scotia, Canada. Winding roads, coastal scenery, rustic beauty, lively music, roadside shacks selling lobster rolls, and some of the friendliest people you will ever meet. I first went on a road trip to Nova Scotia when I was four years old, and it's drawn me back ever since.
There's genuine magic in the meeting of the perfect location and a summer road trip. After a day or two on the road, the rhythm of the trip begins to take hold. The forward movement becomes the focus, the organizing principle, to each new day. There's no time for angst or doubt, the car must be packed, the attention directed at the new day's destination. And with the start of each new day, an unaccountable swell of excitement about the unknown adventures that lie ahead.
And then there's the rituals of loading the car, choosing music, refolding the map, buying water and snacks … this is the stuff of road trip iconography. Mundane tasks take on added significance. Looking for a road side café that hits the sweet spot of authentic yet sophisticated becomes ritualized. Watching the sun set from a new location gives you a feeling of accomplishment. It all makes you wonder if movement is in fact the natural condition of being human.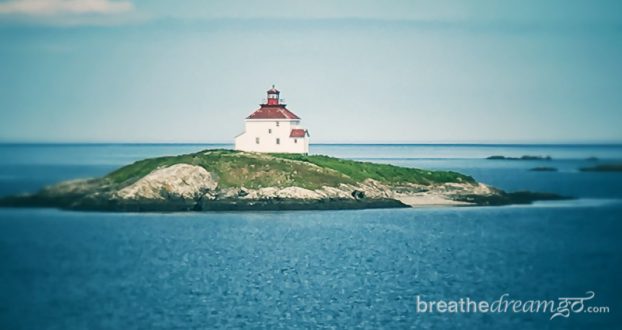 ---
TO FIND OUT MORE ABOUT VISITING NOVA SCOTIA
---
I started my summer road trip this year in Nova Scotia's capital, Halifax. You can read about my journey to Halifax from Toronto, and my stay in the historic, port city in Journey to the Ocean. From Halifax, there are essentially three routes you can take. South to the very popular South Shore, inland and north along the Trans Canada Highway 104, and north along the lesser known Eastern Shore. I opted for the Eastern Shore. And I'm so glad I did.
My 5 top Nova Scotia discoveries
1. Stepping back in time
The Eastern Shore starts directly north of Halifax and follows the Atlantic coastline all the way up to the Canso Causeway over to Cape Breton Island. A less popular tourist destination than other parts of Nova Scotia, it invites an unhurried pace. In fact, driving the Eastern Shore, I felt like I had stepped back into a golden age of tourism, when there was more time, space, and peace. It's a great drive, a winding coastal road dotted with picturesque picnic stops, whimsical ice cream stands, and maritime themed folk art. The stretch from Halifax to Sheet Harbour has the most tourist amenities.
I drove most of the Eastern Shore in a day and I regret it. This part of Nova Scotia is delightfully undiscovered. It's the kind of charming vacation find we all dream about. I am already dreaming of returning.  The highlight for me was a picnic lunch on Taylor Head Provincial Park Beach. A sweeping stretch of ocean beach, almost completely deserted, gorgeous on a hot sunny day with refreshingly chilly water. Bliss.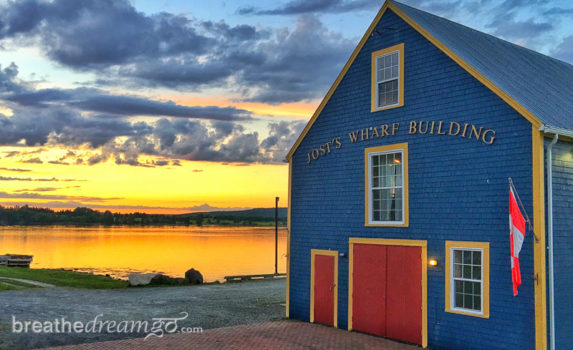 2. Finding the lost shores
At the very top of the Eastern Shore, there's a coastline that stretches along the Atlantic from about Tor Bay to Guysborough on beautiful Chedabucto Bay. This region is dotted with small communities that date from as early as 1636 and is sometimes referred to as the "lost shores" and the "authentic seacoast." It's historic, quaint, undiscovered and a bit wild. And by far my favourite part of Nova Scotia.
Seawind Landing is the leading accommodation in this region. It's certainly the best that I saw or experienced. I recommend it as a base for exploring this part of the Eastern Shore, but it's also a destination in itself, ideal for artists, writers, nature lovers and people who just want to relax in a peaceful, natural, comfortable setting. Right on the ocean, with room options in either the main lodge or separate two-story wood building with wide verandahs, Seawind Landing sits on 25 acres that include trails and rugged ocean beaches. Owners Dave and Ann Marie are friendly and helpful, and the food is fantastic. I ate a cornucopia of fresh seafood and perfectly cooked vegetables, and drank crisp, Nova Scotia white wine, for dinner the night I was there. I am planning to return for a week or two of solitude on the sea. Highly recommended.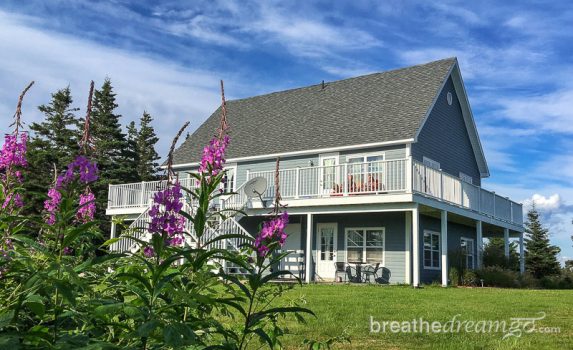 The jewel of the "authentic seacoast," tiny Guysborough is one of the most picturesque spots you will see anywhere, any time. A historic community dating from 1636, Guysborough has more recently seen a revival due to the efforts and investments of one man, Glynn Williams, an entrepreneur from Toronto. His company, which is called Authentic Seacoast,  runs the DesBarres Manor Inn, the Rare Bird Pub, the Skipping Stone Café and Store, the Osprey Shores Golf Resort, a coffee company, brewery and a brand new distillery that makes Nova Scotia's favourite spirit, rum.
All of these are lovely establishments, though perhaps a bit city-slicker for this otherwise very unpretentious area. Guysborough also boasts a small marina, walking trails, the very popular Days Gone By Café and the Old Court House Museum, which is also the shiretown's information centre. (Yes, Guysborough is a shiretown!) The museum is well worth a visit. I was roundly entertained by the bubbly story-telling talents of Brendan, who knows a lot about the history of this region. Here I learned that Prince Henry Sinclair of Orkney landed on the shores of Nova Scotia, near what is now Guysborough Harbour, in 1398 — almost 100 years before Columbus. I also learned a lot of gruesome things about early dentistry and the role Nova Scotia's telecommunications played in the Titanic disaster. Here's Brendan, in the video below, talking about the delights of Guysborough.
3. Hearing the music of Cape Breton Island's soul
Music is the heart and soul of Cape Breton Island. I remember the first time I visited, in 1998, I was surprised to learn that a well-known Canadian musician seemed to hail from almost every hamlet or village, and many of them fiddlers. The music of Cape Breton is steeped in the Celtic tradition of fiddlers, step dancers and the Ceilidh (kay-lee) – which is Gaelic for a music infused party or gathering.
The Ceilidh Trail is the name given to the roadway that runs up the western side of Cape Breton Island, which you can immediately access after crossing the Canso Causeway. It's a gentle drive along rolling hills, between pastoral meadows and sea-facing cliffs. Be sure to stop at The Celtic Music Interpretive Centre in Judique. Here, you can have lunch to the sound of live music, visit the interactive museum and find out about square dances and Ceilidhs in the region – there's something on almost every night in the summer. Another recommended stop is the Red Shoe Pub in Mabou, which features tasty lobster rolls and live Celtic music – and is owned by the Rankin Sisters.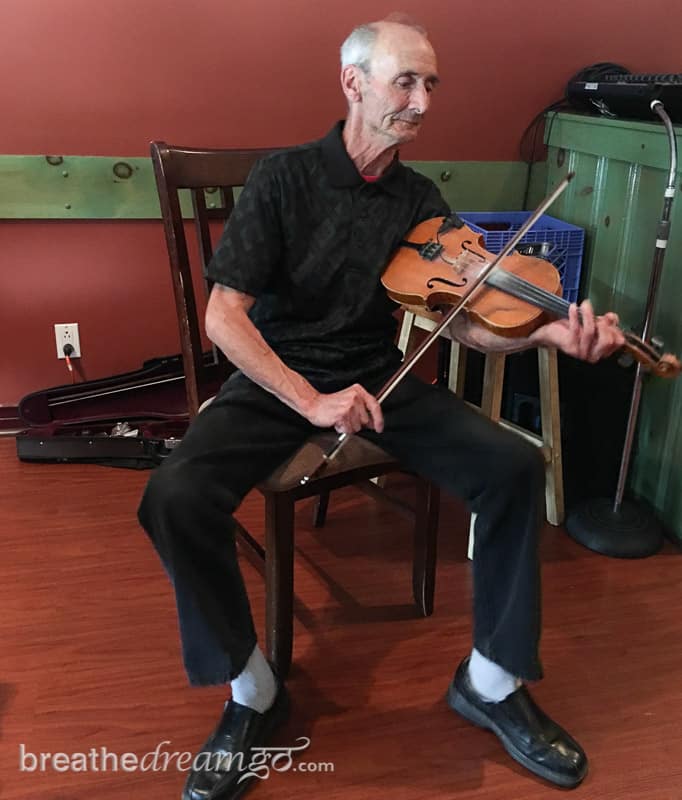 4. Enjoying the island's crowning glory
The Cabot Trail and Cape Breton Highlands National Park are the crowning glory of Nova Scotia. The winding drive through this ruggedly beautiful region is one of the most scenic in Canada. Or anywhere. It all starts at about Cheticamp and runs around the top of the island, down to Ingonish. Dramatic coastlines, thickly forested mountains, charming fishing villages, and more opportunities for outdoor adventure than you could fit into one vacation.
I chose whale watching. From Pleasant Bay, I went out onto the ocean in a zodiac with Capt. Mark's Whale and Sea Cruise. A few miles out, we spotted a school of pilot whales and for a glorious time were surrounded by them They swam and jumped around us, just a few feet from the small boat, seemingly aware that we were entranced. As I watched their movements, like liquid grace, I felt uplifted and joyful. I was for a time at one with them in the water. It was a thrilling experience. Here it is, with music from Troy MacGillivray.
At the end of the day I arrived in Ingonish, along a particularly wild stretch of coastline, and my favourite on Cape Breton Island. Dinner was at the Keltic Lodge, in the Purple Thistle Dining Room, where I ate fresh seafood while gazing out over a sweeping lawn to the sea during a golden sunset.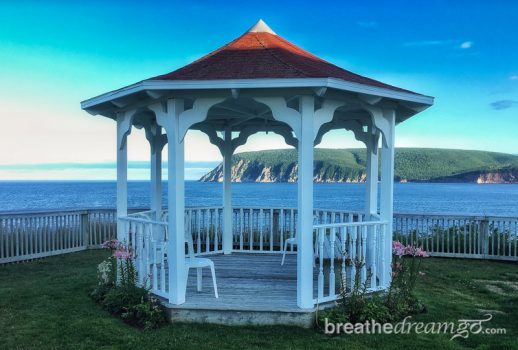 I stayed at the Keltic Lodge when we went on our family road trip to Atlantic Canada when I was four years old. I have a hazy memory of a castle-like building on a craggy rock jutting into the ocean. And, indeed, Keltic Lodge is a very atmospheric place of architectural grandeur and natural beauty, all kitted out in a Scottish theme.
From the Keltic Lodge, you can access the Middle Head hiking trail out to the tip of the peninsula. I hiked out after breakfast and stood at the edge of Canada. High above the crashing ocean waves, with the wind whipping my hair around my face, and the sound of darting seabirds in the air, I thought about my parents, who are gone now, and how I was probably here with them once. I was overcome with longing for the past, and also reminded that nature cycles on, like the ocean waves. Sometimes, we need to be reminded that we are part of these cycles, too.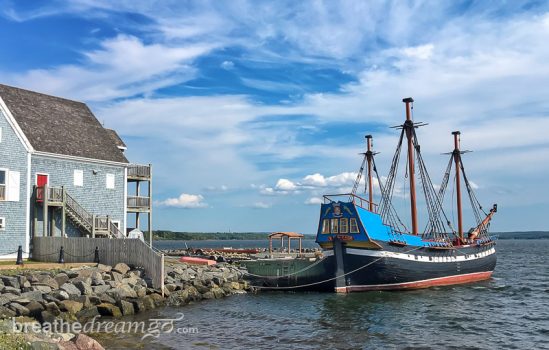 5. Adopting a lobster in Pictou
The end of my road trip. Pictou is a small town on the Northumberland Straight. From here, you can take a ferry over to Prince Edward Island (which is what I did). There is an air of fading seaside resort in Pictou, perhaps it saw better days 50 years ago when families in station wagons and honeymooning couples came to stay in small, cosy inns and eat ice cream while strolling along the harbour front.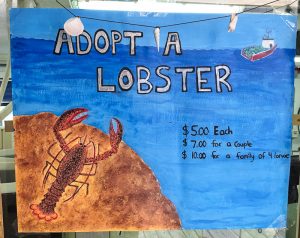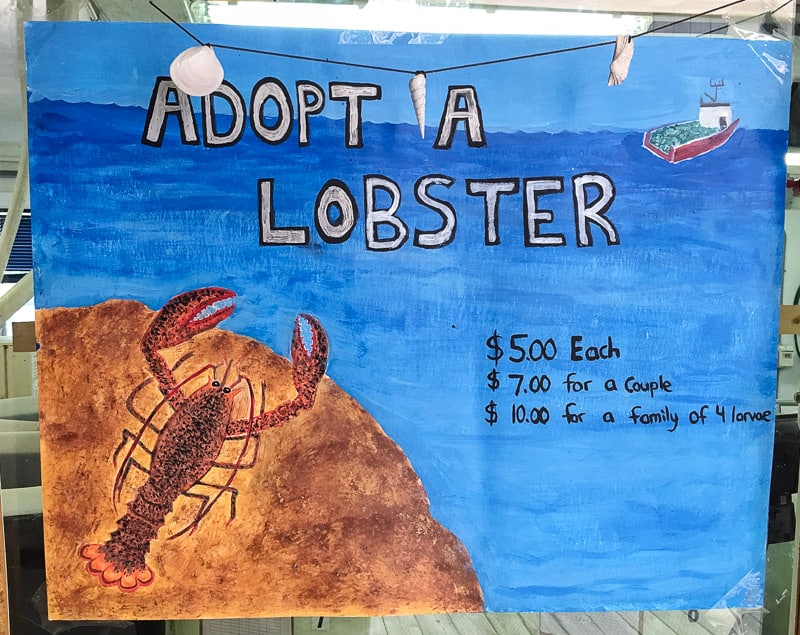 Pictou is called the birthplace of New Scotland. The first migration directly from Scotland landed here in 1773, on board the ship Hector. A replica is anchored on the Hector Heritage Quay in town. Next to it is the Northumberland Fisheries Museum, and that's where I headed. A series of brightly painted wooden buildings along the waterfront, the museum houses an array of interactive exhibits including a Lighthouse Museum and shipwreck artifacts. But I was after the lobsters.
The Fisheries Museum is home to one of Canada's only accessible lobster hatcheries and the unique Adopt-A-Lobster program. Created to teach visitors about lobster fishing, when you Adopt-A-Lobster, you help the support the sustainability and future health of the industry.
I was taken on a tour of the museum and the hatchery, and learned how they grow and feed the baby lobsters. Lindy, one of my tour guides, scooped two Stage IV lobsters out of the hatchery for me to "adopt." I named them Romeo and Juliet and together we went out onto the pier, where I poured the containers with the tiny lobsters – smaller than my thumbnail – through a tube and into the ocean, where they will settle among the rocks to grow.
By releasing Stage IV lobsters onto the ocean's rocky floor, they increase their chances of reaching adulthood from less than 1 per cent to about 70 percent. And in this way, they help preserve the health of the lobster fishing industry, a staple of Nova Scotia. Here, in the video below, Lindy explains the Adopt-A-Lobster process.
Adventures on the high seas
It's my last night in Nova Scotia. I'm at a country inn on the ocean, and the sea breeze is blowing in my window. There's a smell of the ocean, of fish, salt air. At first, I didn't think I liked this inn. It seemed too musty and old fashioned. Then I thought of Treasure Island, and the Admiral Benbow Inn — which is where the tale begins — and suddenly I saw the romance inherent in a traditional ocean side inn. Though it's the end of my Nova Scotia journey, with the Northumberland Straight stretching out in front of me as I write this, I see nothing but possibilities and hear nothing but the call of adventure.
Note: Thanks to Nova Scotia Tourism for hosting my trip. As always, my experiences and opinions are my own.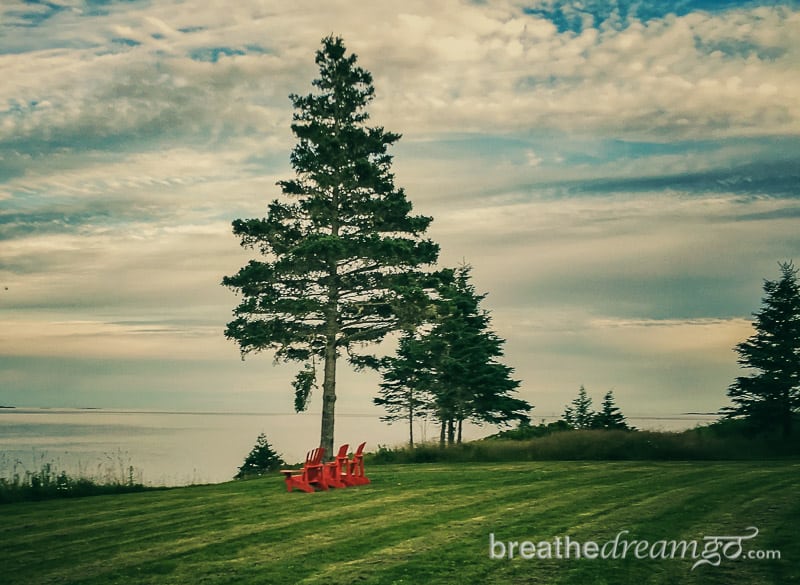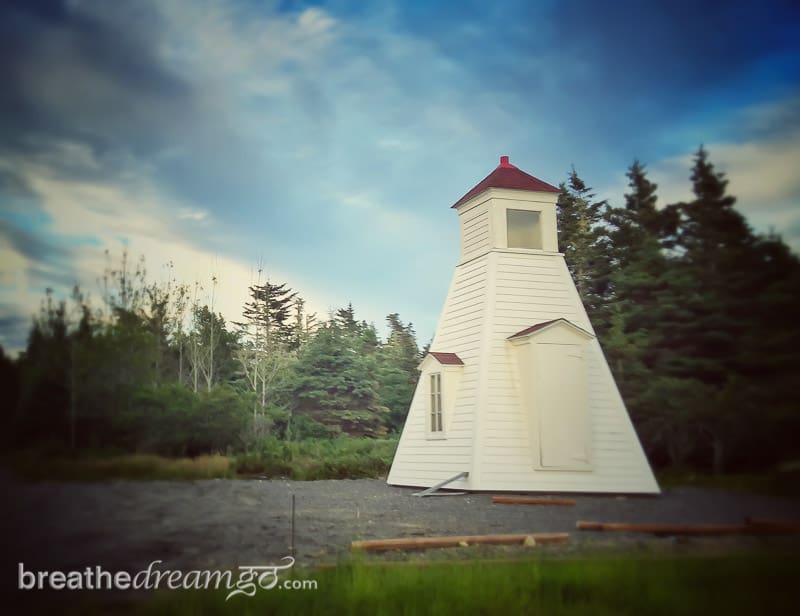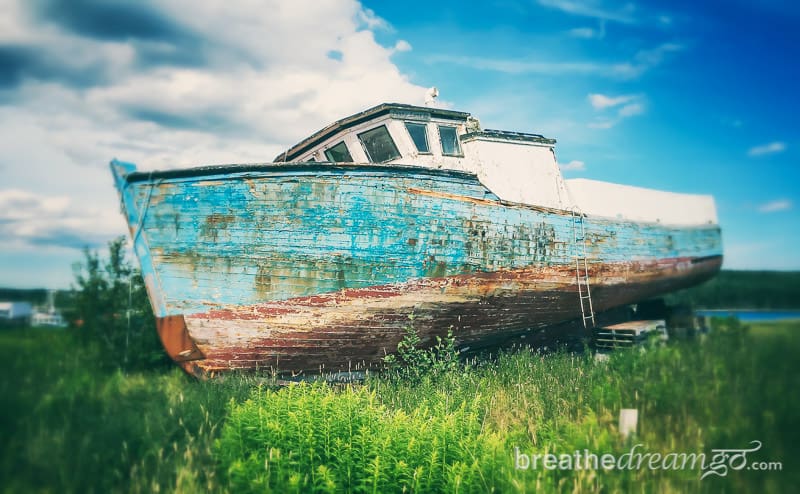 ---
If you enjoyed this post, please sign up to The Travel Newsletter in the sidebar and follow Breathedreamgo on all social media platforms including Instagram, TripAdvisor, Facebook, Pinterest, and Twitter. Thank you!