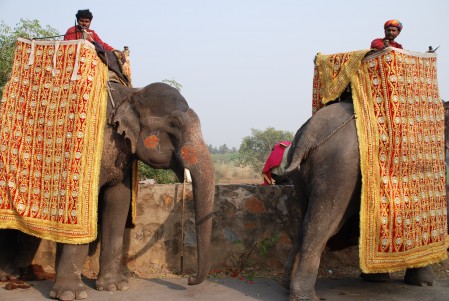 Some favourite books about India… but not Shantaram!
I am continuing to read lots of books on India or by Indian or South Asian writers. It helps that I only get a limited number of channels on my TV — a TV that is so old I can't even attach a DVD player to it. So, most nights I am "forced" to read. Lucky me. But before I start, I want to mention two books that you will not find on any of my lists, so stop looking:  Shantaram and The White Tiger. I just don't think they deserve to be recommended. PS You can buy books directly from the image.
Check out my first list of books on India and my second list of books on India after you read my third list of books on India:
1. A Fine Balance by Rohinton Mistry. This book is a masterwork. Dickensian in scope, descriptive detail and character development, it stays with you for a very long time … maybe for life …  The characters and scenes Mistry depicts are truly indelible. If you want to gain insight into the poverty and corruption of India, read this book. You will be forever changed. I especially recommend it for those who wear rose-coloured glasses about India.
2. Cracking India by Bapsi Sidwha. This is the book Deepa Mehta based her riveting film Earth on. It's about the diabolical partition of India, as seen through the eyes of a Parsee child in Lahore, crippled with polio. I met Ms. Sidwha at a South Asian literature festival recently and found her to be very charming and feminine. After meeting her, I didn't expect this ballsy, bawdy and pungently written book. I love the way she uses language, like she is throwing handfuls of spice in the air. I also agree with what Deepa Mehta did with the story to tighten and focus it, and heighten the tension.
3. An Area of Darkness by V.S. Naipaul. Although of Indian ancestry, Naipaul was born and brought up in Trinidad. In this book, subtitled A Discovery of India, he chronicles his first encounter with his ancestral homeland. Naipaul is a masterful writer and he creates scenes that are alive with detail, feeling and atmosphere. A true classic of travel writing, I felt I was with him in Kashmir and as he makes a pilgrimage to an ice cave high up in the Himalayas to see a naturally formed Shiva lingam made of ice; and as he negotiated the Kafka-esque bureaucracy of Mumbai to retrieve two bottles of liquor that were taken from him when he arrived. A great read.
4. Autobiography of a Yogi by Paramahansa Yogananda. The book that launched a thousand flights to India. Probably a lot more. You would be heard-pressed to find a yoga student in India who has not read it. Compelling, fanciful, sometimes rambling, always intriguing, this is a book that deserves not only its own category, but its own genre. It truly is one of a kind. By the end (what am I talking about? I have started it twice and never made it to the end), you just want to hang out with Yogananda more than anything else in the world. But you can't because he no longer inhabits this earthly realm ( as far as we know), so you will have to make do with going to India, walking in his footsteps and hoping for the best. I'm not even going to try to describe this cult classic. Just read it and love it unabashedly like the rest of us. Resistance is futile.
5. Climbing the Mango Tree by Madhur Jaffrey. Jaffrey is probably India's leading food writer. I have her Simple Indian Cookery and it is my favourite cookbook. This book is an autobiography about her childhood in Delhi. Her sensuous descriptions make it the literary equivalent of eating a delightful, aromatic dish spiked with tangy citrus bursts and an undercurrent of warming, exotic spices. Her sharp observations give the story depth, and make the book worth reading. Overall it's a wonderful experience — as if she cooked you a gorgeous full-course dinner and spun the air with tales as you ate.
6. Black Narcissus by Rumer Godden. I have seen the movie based on this book several times over the years, but finally just read the book. It was a particular favourite of my Mother's and I can see why: A small group of Catholic nuns ride out into the Himalayas beyond Darjeeling to take over a mysterious, exotic and windy palace and attempt to turn it into a nunnery, school and clinic. The movie, as it turns out, was very faithful to the book — except perhaps to turn up the volume on the melodrama. The scene when the young "rat-faced" nun freaks out on Deborah Kerr and tries to push her over the precipice was a 40s-style chick flick classic. Love it!
7. The River by Rumer Godden. Yes, I am a Rumer Godden fan, and I am making my way through her published novels. She grew up in India and consequently sets many of her books there. This one is about a bright, literary-minded girl of British origin who lives with her family in a big house on "the river" (never named) in pre-independent India. Her father manages a jute mill. The story takes place over the course of the year in which she begins the metamorphosis from girlhood to womanhood. She writes poetry, develops a "crush" on a visiting wounded ex-soldier and has to deal with death when her little brother is fatally bitten by a king cobra. It's a lovely, lyrical book that moves to the rhythm of the ancient, mighty river that flows past their house and through their lives. This book was also made into a movie — but it is a bit odd and uneven.
8. From Here to Nirvana: The Yoga Journal Guide to Spiritual India. Authors Anne Cushman and Jerry Jones visited 70 ashrams in India and wrote detailed descriptions about the teachers, teachings, facilities, etc. It also features an introduction to the religious landscape of India, the author's stories and some practical advice about traveling in India. The book is a bit out of date now (my copy was published in 1998), but things don't change that much in spiritual India. I found it to be a fair, well-written book and I don't have any real quibbles with it — except you will never know from a book or from reading about someone else's experiences whether a teacher, ashram or spiritual path is for you. You have to go and find out for yourself. This might help narrow your choices, but that's about it.
9. Life is Perfect by Himani Dahlmi. I was shopping for a book in Tekson's bookstore (South Extension market, Delhi) when I spied a young man buying up copies of Life is Perfect. Turns out, he knew the author and was supporting her by giving out copies of the book to friends. He recommended it to me, of course, and I decided to bite. It is about a young woman growing in Delhi, though this is a modern story and the family is rich. It is quite accomplished for a first-time novel, and I liked the emphasis on the interior life of the main character as she deals with dating and her parent's separation. But I didn't care enough….
10. Clear Light of Day by Anita Desai. Another book about growing up in Delhi in pre-independence India. This one, though, is written by the gifted South Asian writer Anita Desai. She draws a rich portrait of family life in Old Delhi. Very satisfying.
Please leave comments and let us know what you are reading, what you recommend — and what you don't!
If you enjoyed this post, you can….
Get updates and read additional stories on the Breathedreamgo Facebook page.
Buy Song of India, a collection of 10 feature stories about my travels in India. E-book version is now only $1.99.
Subscribe to the free — and inspiring! — e-newsletter, Travel That Changes You.