Discovering the benefits of regular yoga classes
Part 2 of a 4 part series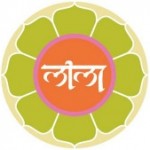 Though Breathedreamgo is primarily a travel blog, yoga is way of travelling within, to discover your own uncharted territories. The best journeys are both inner and outer, if you ask me.
On Saturday, February 18, 2012, I started a 30-day yoga challenge — I made a decision to go to a yoga class at Lila Yoga Studio, Toronto, every day for 30 days. I wrote about my reasons for starting, and my interview with studio owner Shelly Rowen in this post, My 30-Day Yoga Challenge.
I have just completed 10 days, haven't missed a day, and discovered new reasons, and new benefits, for doing this that I hadn't thought of before I started. Here are the highlights of my first 10 days of a yoga-class-a-day — and what I discovered about the power of yoga, the magic of process and my own inner journeys.
Day 1 – 4: New sensations
The 30-day yoga challenge is a process, and like all processes, has it's ups and downs. I wrote about Day 1 in My 30-Day Yoga Challenge blog post, and how hard it was to breathe and just be in the moment. For those who are new to my story or Breathedreamgo, day 1 of the yoga challenge was not my first yoga class — far from it. I have studied and practiced yoga for about 20 years, and have attended literally too many yoga classes to count; plus, I have completed yoga teacher training and studied in India over the past six years, staying for weeks at a time in various ashrams.
But you would never know it if you saw me now! Three years of sitting at my desk writing has made me stiff, sore, unfit and overweight (for my taste).
On day 2, I went to Flow Yoga class with Sahara. Flow yoga is probably my favourite style of asana practice. I went to Bibi's Flow Yoga classes at Yoga Space regularly for about 10 years, and remember well the days when I would get completely lost in the flow, feeling only the energy passing through my body, and not the weight of my body at all. Pure bliss. But I struggled in this class and it was not the teacher's fault: it was because I felt so restricted by pain, tight muscles and lack of fitness.
Nevertheless, I fell into a deep sivasana at the end and felt very happy walking home in the February dusk. I felt hungry, like my digestive fire had been stirred, bought some cheese at Mabels' on the way home, and thought, as I took a bite, "it's time to be happy." Joy welled up as I looked out the window.
On day 3 I did my first Vinyasa class in years. My teacher training certificate is in Vinyasa Yoga, and I used to love the strenuous movement of this flowing style. In this class, I really came face-to-face with my muscle weakness, which was distressing. Surya Namaskar felt like "an old boyfriend," remembered with mixed feelings – fondness for the past and discomfort in the present. My mind in this class was more active than my body, and I really appreciated teacher Sarah's incredible hands-on adjustments. I walked home thinking, I am going to miss going every day, when it's over.
Day 4 Yin Yoga class, taught by Sahara (substituting for Jill) was a great follow-up to Vinyasa, though I found it hard to breathe deeply into the lengthy poses. Her instruction to breathe into the abdomen and feel it stretch brought up some new sensations, and I started to realize just how much I need this work. I was distracted throughout the class by the ongoing, three-month-old pain in my left hip.
Day 5 – 7: Trying to flow
During Flow Yoga with Sahara on day 5, I was able to stay in downward dog for more than a couple of seconds and I started to feel a sense of ease — that is, until we did pyramid pose and my uber-tight hamstrings rebelled. My mind was way too busy, I felt decidedly ungraceful and stiffness in my hips and shoulders, plus strange pains in my spine, really distracted me from being in the flow. But I know that Sahara has the gift of being able to channel the flow, so I'm hanging in.
Day 6 was another Flow Yoga class, but with Janice, who also trained as a Vinyasa teacher. I really loved this class, a combination of Flow and Vinyasa, and I loved the Hindu devotional music Janice played. Call me old fashioned, but I like to hear Hindu devotional music, Vedic chanting and other yoga-appropriate music during yoga class. I find it puts me in the right frame of mind — which is what it's meant to do. This kind of music is sattvic, and creates the right energetic key — unlike the modern jazz music some of the teachers play.
Day 7, I went to Hatha for Core Strength, with Shelly subbing for the regular teacher, Jill, who was away. I was really looking forward to this class as I know I need much more core strength: sitting is the worst for abdominal muscles. This class was hard for me — not because it was a difficult class, but because I was feeling resistance, and wanted to fall asleep or leave halfway through. Shelly created a wonderful supportive atmosphere, and she also didn't hesitate to point on when I was falling back into bad movement and muscle habits. Change is hard! I feel daunted by trying to get my abdominals working again, and letting my shoulder muscles relax for a change.
Day 8 – 10: Moments of bliss
Day 8 took me back to Saturday morning yoga with Shelly, her key Hatha class. In this class, Shelly seemed to go "back to basics," and deconstructed all the basic yoga postures and movements, building them slowly, from the ground up. Amazing class, but the deceptively simple poses were surprisingly hard. Shelly seems so gentle, but she is also absolutely rigorous in her devotion to adhering to her yoga principles: fluidly moving the spine, grounding and releasing, finding the ease in the pose. I felt tired and daunted as I discovered more and more bad physical habits.
I was tired for my day 9 Flow Yoga class with Sahara because I slept about 12 hours the night before. There was something about that class with Shelly that released a lot of tension. If I was not committed to this 30-day challenge, I would have skipped yoga on day 9 because I felt too tired — instead, I went to class tired, and made being tired part of the yoga process, which was interesting and satisfying. In fact, the energy in the class was quite low, and Sahara tuned into it and gave us a very low-key class. I felt my body softening, my abdominals engaging a bit more, my energy flowing a bit better. I walked home in the gathering dusk of a chilly February evening feeling a gentle sadness.
Day 10, a Restorative Hatha class with Shelly. Yay! Restorative Yoga, just what I need! In this class, Shelly took us deeply into some twists and leg stretches — everything done on the ground. The class flew by, I couldn't believe when it was over. I also couldn't believe that I could twist without excruciating pain in my hip, and that my hamstrings are loosening up. Shelly is a genius and yoga is magical: for the first time, I really fell deeply into the movement moments and felt a sense of ease in my body. Time seemed to stand still. To give yourself time to just be quiet with yourself is a great gift.
At the end of my first 10 days I was finally feeling in the groove of doing yoga regularly again — though I still have a long way to go to achieve my former levels of physical ease. And I  was thoroughly impressed with the teachers at Lila Yoga. They all seem to be in tune with what Shelly is trying to achieve — a simple, down-to-earth and natural approach to yoga. But an approach that is completely open to the spirit of transformation. Om.
Read part 1: My 30-day yoga challenge
Read part 3: Day 20 of yoga class challenge: journey of acceptance
If you enjoyed this post, you can….
Get updates and read additional stories on the Breathedreamgo Facebook page.
Buy Song of India, a collection of 10 feature stories about my travels in India. E-book version is now only $1.99.
Subscribe to the free — and inspiring! — e-newsletter, Travel That Changes You.