On the road to the Maritime provinces to retrace a childhood trip & showcase Canada's natural beauty
WHEN I WAS FOUR years old, I went on a road trip to Atlantic Canada with my family. I was just old enough to remember significant moments. The wonder at seeing a whale skull on an ocean pier. The sight of freshly cooked red lobsters, spread across a newspaper-covered picnic table. The smell of the salt air on the ocean breeze.
So, when The Ripple Movement team were looking for "projecteers," I immediately thought of going on a road trip to Atlantic Canada to retrace my childhood journey and to document the beautiful, wild, natural places along the way. We drove through Quebec, New Brunswick, Prince Edward Island and Nova Scotia back in the day. For this trip, I am planning a road trip through PEI and Nova Scotia, and I would also like to add Newfoundland to my itinerary. I will be travelling June 2016.
True solitude is found in the wild places, where one is without human obligation. One's inner voices become audible… In consequence, one responds more clearly to other lives." Wendell Berry
What is The Ripple Movement?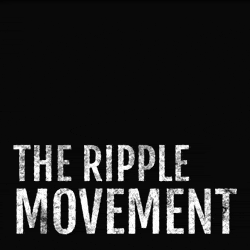 The Ripple Movement is a travel blogging collaboration. It's our mission to highlight and raise awareness about various social issues – and help our audience understand their significance through transformative storytelling.
My project, Maritime Memories, is about exploring the effect of memory and childhood experiences on travel decisions. I have always loved the Maritimes, and anything related to the ocean, from eating seafood to boating, from whale watching to swimming. As an adult and a travel writer, I want to re-experience these things and write about them with conscious remembrance.
I also want to showcase Canada's natural beauty, and to recognize and appreciate how important a pristine natural environment is for tourism. It is Canada's single biggest asset, biggest attraction. While natural resource development is obviously important to the economic growth of Canada, protecting and preserving fragile ecosystems are equally, if not more important, not only for the health of the planet, but also to attract tourists.
I am alarmed when it happens that I have walked a mile into the woods bodily, without getting there in spirit… I cannot easily shake off the village." Henry David Thoreau
More about Maritime Memories
You can find out much more about The Ripple Movement, my Maritime Memories project and the environmental theme I am exploring in the webinar below with founder Dylan Lowe and fellow projecteer Shivya Nath of The Shooting Star. Shivya is also exploring a theme related to the environment and travel.
And you can read a Q&A about the Maritime Memories project on the The Ripple Movement website.
How you can get involved
The Ripple Movement is intended to help drive social change by bringing awareness to issues and causes, through the travel stories we tell. We are 16 storytellers, together presenting 14 "projects," each with a different theme, visiting different destinations, throughout the world. To find out about all the other projects, visit The Ripple Movement Projecteers page here.
We want to do much more than enable people to travel. We want to reveal our hearts and souls in order to demonstrate the transformative properties seeing the world has on us; we want to give back for the hospitality and kindness we've received on our journeys; we want to use what we do best – storytelling – to initiate ripples of change, starting with our own experiences and documentations. Founder Dylan Lowe
To help fund The Ripple Movement
We are trying to raise money via Kickstarter to fund the project. Please visit The Ripple Movement Kickstarter page to see the opportunities and the rewards.
To sponsor my Maritimes Memories project
There are opportunities for sponsors to come on board and help fund a worthwhile project that celebrates the beauty of Canada. Please download The Ripple Movement media kit from this page to learn more about the project and the opportunities for exposure.
To follow The Ripple Movement projects
Check out The Ripple Movement website for an interactive map, once the projects are underway (March – June 2016) and follow us in real time!
The Maritime Memories project page

If you enjoyed this post, you can….
Get updates and read additional stories on the Breathedreamgo Facebook page.
Follow Breathedreamgo on Instagram.
Follow Breathedreamgo on Pinterest.