Dublin is calling me!
Why do I want to go to Dublin, Ireland? Many reasons of course, but mostly because my ancestry is largely Irish and I have never been there; and as a writer, I would love to walk in the footsteps of James Joyce, Oscar Wilde, W.B. Yeates and the many other literary giants who lived and wrote in Dublin. Plus … I would love to meet people who share my distinctive round Irish eye sockets and love of talking. My mother always said the Irish were the world's greatest talkers. Oh, the talking I would do! Yes, I think I could enjoy being a digital nomad.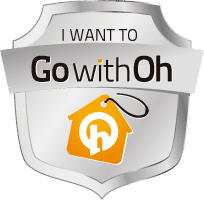 Go with Oh holiday rentals is currently running a contest for travel bloggers and this is my entry. I picked the city on their list that I most want to go to, and I am listing the top five things I want to do/see … and the more Tweets and shares I get, I guess the better my chances of being picked to actually Go with Oh to Dublin. Hope I have the luck 'o the Irish on my side. Oh, and there's something in it for you, too: readers can win fantastic prizes in the Facebook competition. Click the Go with Oh link to find out more, and to enter. Good luck to you, too, cheers.
1. City of story tellers
Story telling and writing (and music) is intrinsic to the soul of Ireland and the Irish, and perhaps nowhere more so than Dublin — which is called the City of Literature. It should come as no surprise that the first place I want to visit is the Dublin Writer's Museum to find out about Dublin sites associated with some of the city's famous writers. In fact, Dublin was named a UNESCO City of Literature, the fourth city to be honoured with this distinction. Read on for the other four…
2. In the footsteps of Joyce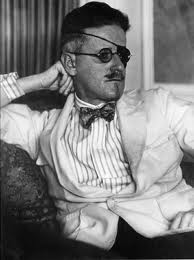 I'm actually writing this post on St. Patrick's Day, but this is not the the day on the calendar of Irish festivities that grabs my interest — no, that would be June 16, Bloomsday. The events of James Joyce's master work, Ulysses, take place on June 16; and the day is named after the book's main character, Leopold Bloom.
Every year since 1954, the day has been celebrated by an organized walk along the same route through Dublin that Leopold Bloom took, on June 16, 1904. So, I could literally walk in the footsteps of Joyce — or, at least, one of his characters.
3. Bewley's Tea and the Grafton Street Cafe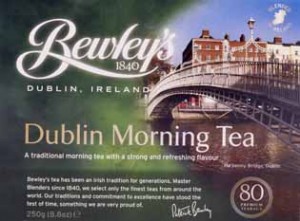 My Irish-heritage grandmother, Nana, lived with us when I was a child and we started having tea parties together from about the time I was four years old. First, she bought me a plastic tea set, and then when I was about six, one made of white china, lavishly decorated with gold trim and scenes from Versailles (I think).
I have been a tea drinker from then until now, and I have had several friends bring me back boxes of Bewley's tea when they visited Dublin. So, I would definitely make a beeline for the Grafton Street Cafe, which is a heritage building in its own right. The Bewley family has been in the tea trade since 1835.
4. Music, music, music
Sinead O'Connor, U2 and The Chieftains are just some of the well-known musicians who hail from Dublin — the city has a very active musical scene. I love Irish music, whether it's traditional, folk (Van Morrison), new age (Enya), rock (U2, The Cranberries, Sinead O'Connor, etc.). I would make it my mission to find the most happening bars and clubs for lively Irish music, old and new.
5. Walking historical Dublin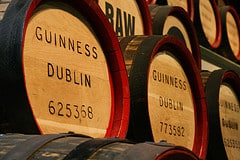 Trinity College, the Book of Kells, the bridges over the River Liffey, the Guinness Brewery (yes, it's historical!), the National Museum — there are so many historical things to see in Dublin, I can imagine spending days just walking around, perhaps with a good map and guidebook or on an organized tour … or perhaps I'll meet one of those charming, loquacious men that Ireland is famous for (and that my mother warned me about!) and he can show me around …
Please tweet this post and tag it @GowithOh. Thank you ! 
If you enjoyed this post, you can….
Get updates and read additional stories on the Breathedreamgo Facebook page.
Buy Song of India, a collection of 10 feature stories about my travels in India. E-book version is now only $1.99.
Subscribe to the free — and inspiring! — e-newsletter, Travel That Changes You.