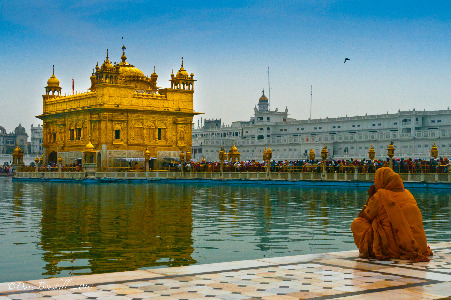 On golden pond
Golden Temple, Amritsar, India as seen by photographer Dave Bouskill of ThePlanetD. This is considered one of the most sacred places in India, and almost everyone who visits can feel the powerful energy of the place.
If you enjoyed this post, you can….
Get updates and read additional stories on the Breathedreamgo Facebook page.
Buy Song of India, a collection of 10 feature stories about my travels in India. E-book version is now only $1.99.
Subscribe to the free — and inspiring! — e-newsletter, Travel That Changes You.